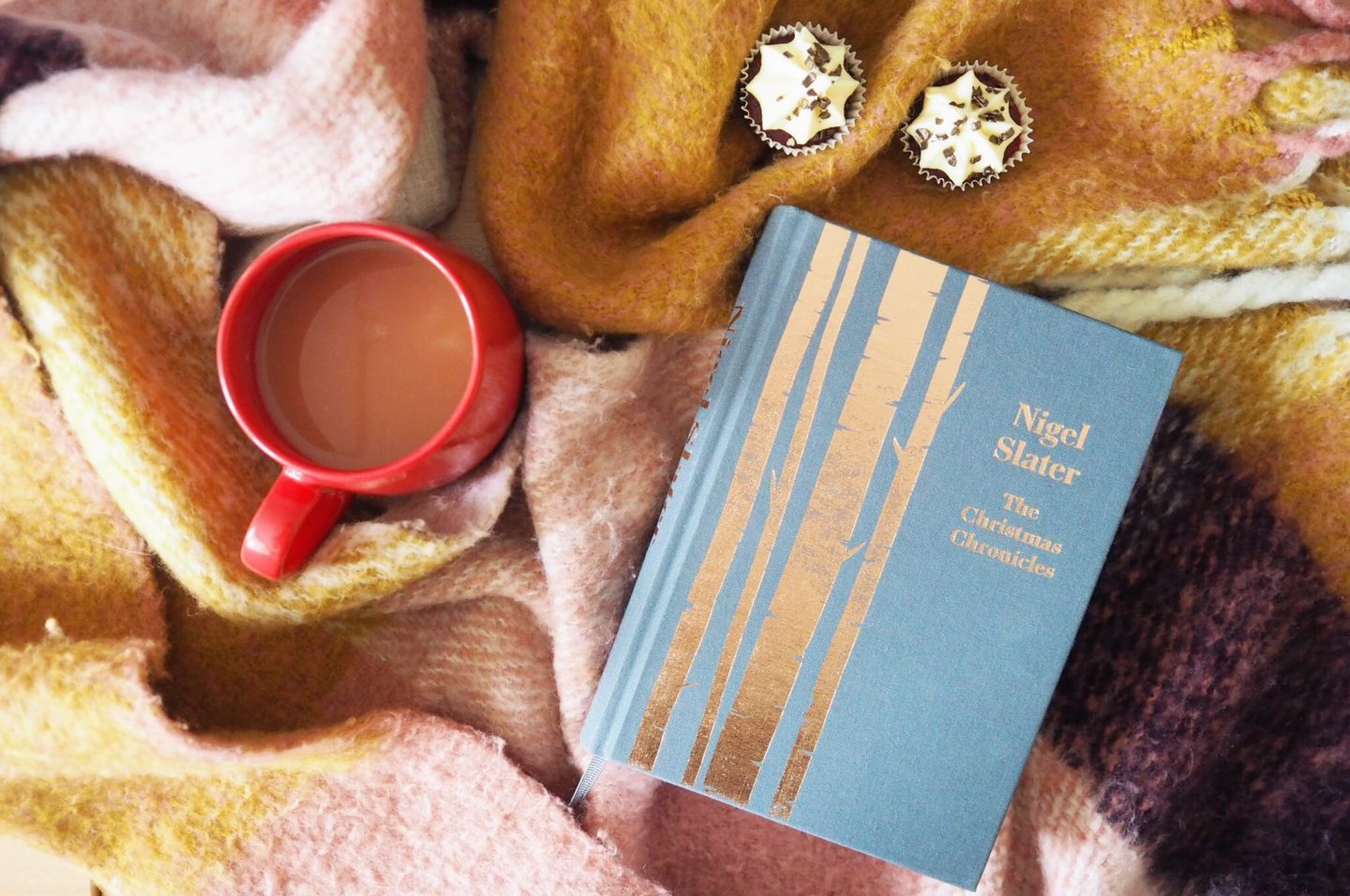 Its been a long few months since the summer – long days at the office, early mornings and late nights working on this here blog. All totally worth it and for the most part completely and utterly enjoyable and so much fun. So many adventures to be thankful for and so as a little reward to myself I have decided to start slowing down until after Christmas and our anniversary celebrations. After this week I only have one more week in the office and if truth be told it could have come sooner. The alarm has been delayed by an hour and I have slowed down on the blog in the evenings, it really has made such a difference.
After last weekend I can't help but feel like Christmastime really is the most magical of them all. Each year the merriment just increases tenfold, our gorgeous boy truly believes and it just feels like this year by just been the best, although I am certain I say that every year. We are so close to our special trip now that I'm bursting at the seams, desperate for George not to know and excited for when he finally realises. I'm hoping the trip to London the day before jumping on the Eurostar will act as a huge distraction.
And so, grab your self a blanket and a cuppa and join me in a cosy little loves…
Read…
The most Christmassy book. I saw this a little while ago on a friends Instagram and never managed to pick it up so when Mr H came home with it on Wednesday evening I may have rushed off to have a bath and indulge in a little festive reading. Move along The Christmasurus (what we're reading with George) it is time for The Christmas Chronicles. The words are truly magical – Nigel Slater absolutely puts my feelings about Christmas into the most mesmerising words that I ever could and there are some festive recipes along the way also. I'm only a few pages in but oh my goodness it is a beautiful read.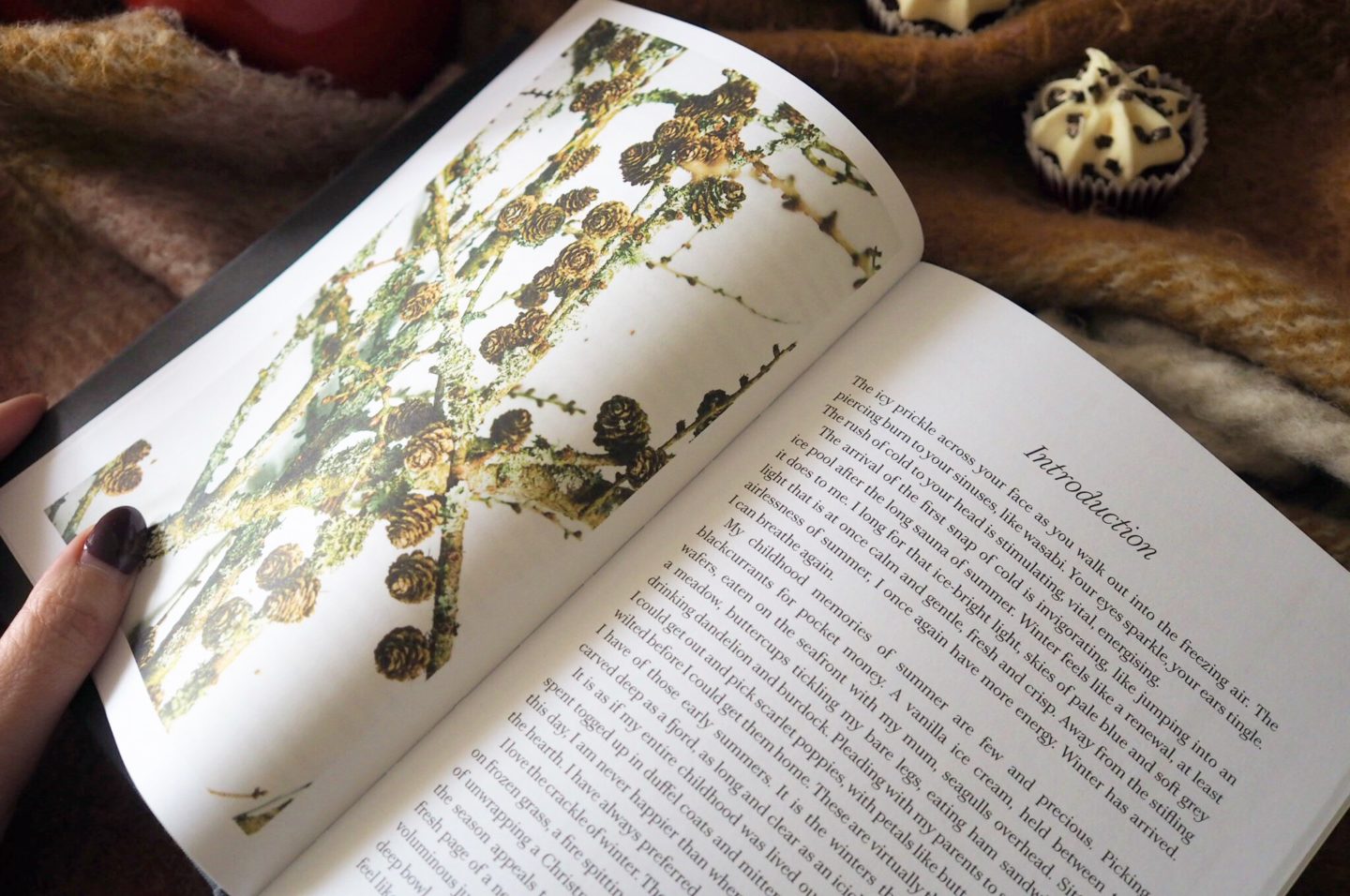 Watched…
We have started to watch a new series on Netflix called Ozark. We're only a few episodes in. Its about money laundering and the Drug Cartell. A tough watch in parts as it surrounds a young family but already we cannot switch off. It has one of the male leads in from Horrible Bosses. We're watching with mince pies of course, tis the season!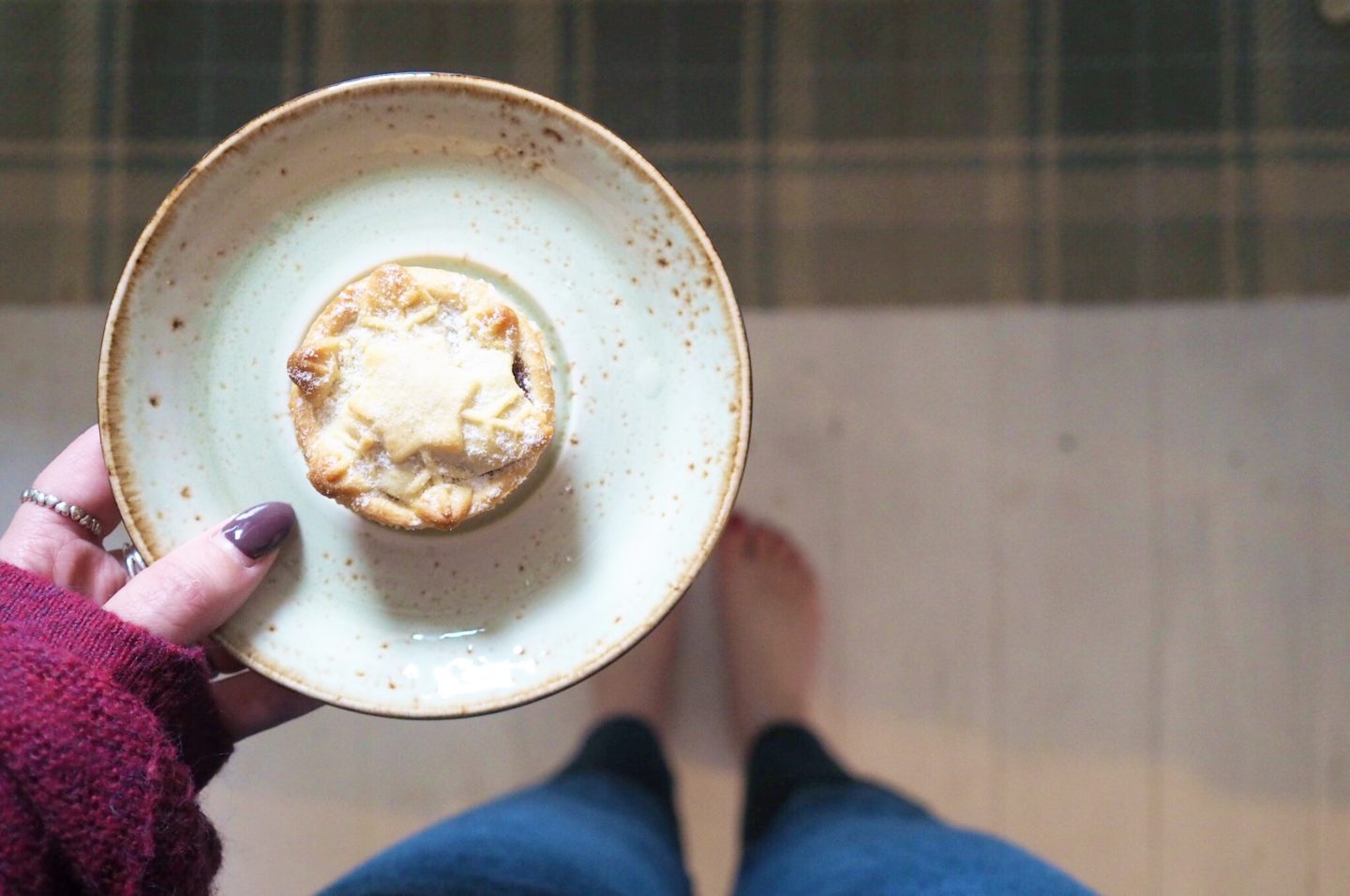 Heard…
The most gorgeous little conversation between the big man himself and our gorgeous boy. We met Santa on Saturday and oh my goodness it was the best ever meet and greet that we have ever had. We arrived a little early which meant George had a whole 10 minutes chatting all about his list, his Elf Buddy and how he is maybe on the naughty list but maybe on the nice list. This was the moment his list went on, and on, and on. Santa sat back and folded his arms, we all chuckled and took note of the list as there may have been a few surprises on there that we weren't quite aware of.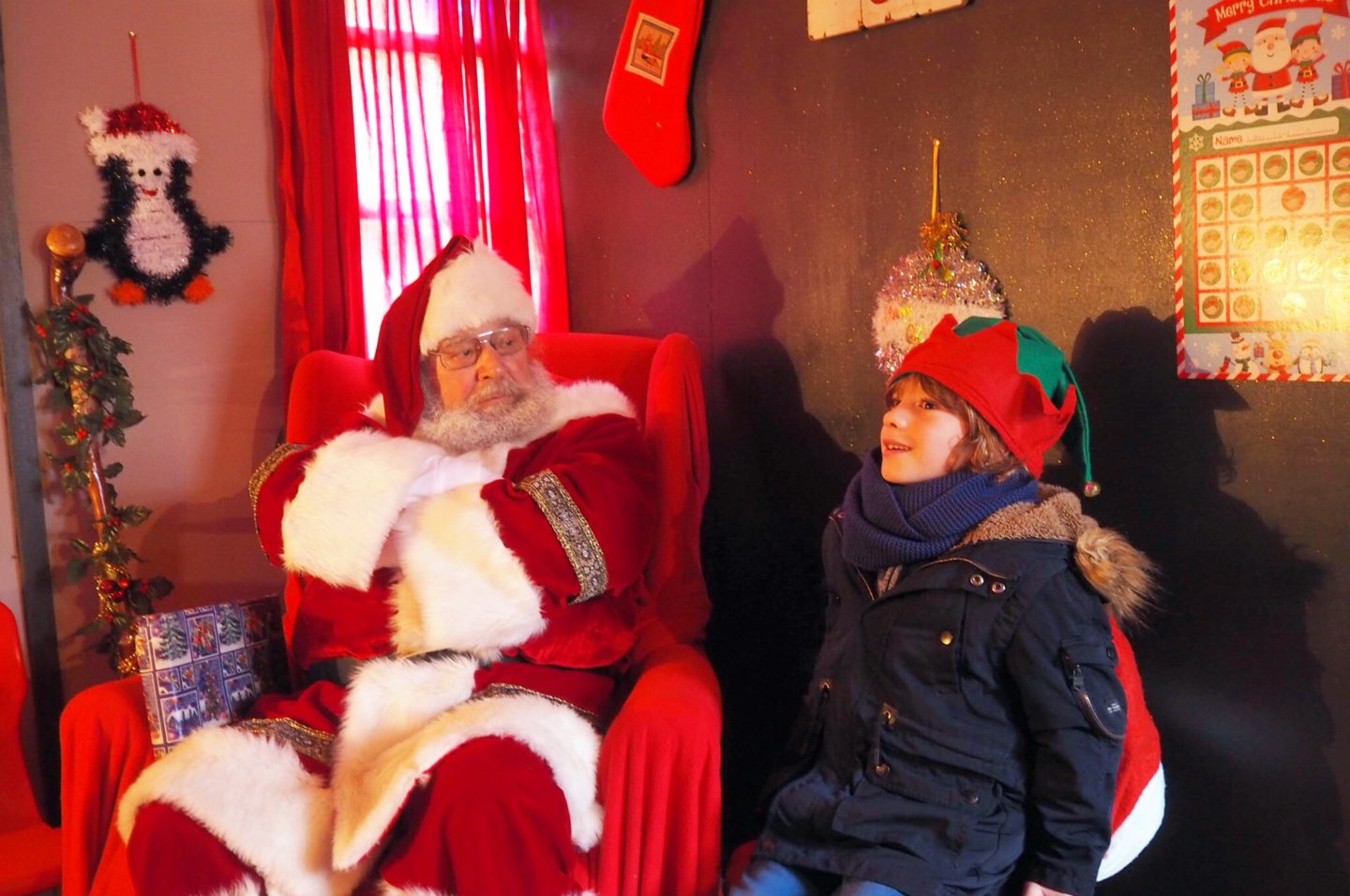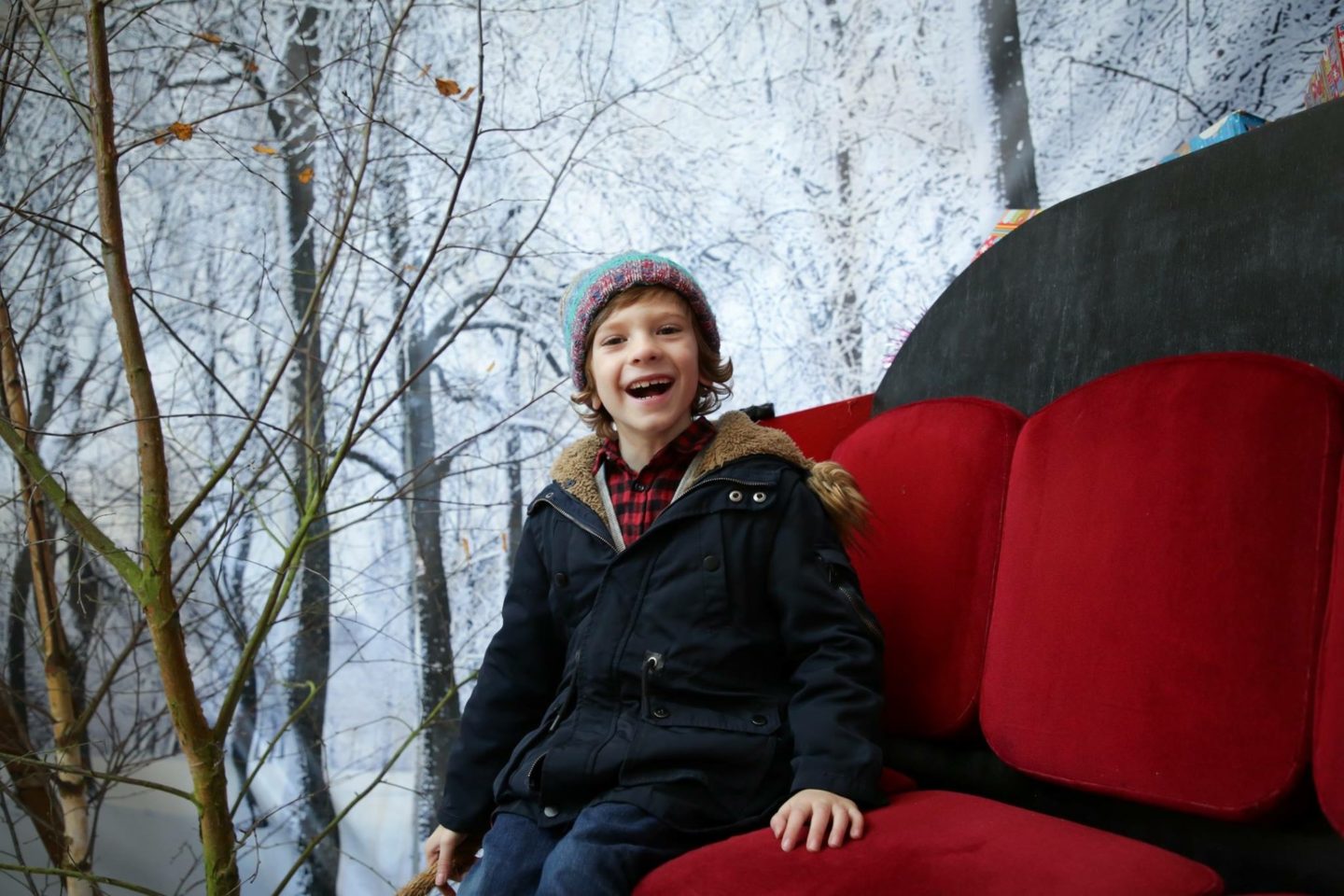 Made…
A roast lamb and garlic potatoes on Sunday, ooh it was so tasty and the perfect end to a lazy Sunday at home with my boys. And the leftovers were even tastier as the week went by. I also made pretty pictures with our baubles before we decorated the big tree on Sunday afternoon. I do this each year and oh my goodness I sometimes wish I didn't have to actually put them on the tree. Speaking of this tree, our 9ft beast actually fell on me part way through decorating it – the boys were in a different room and in a bid not to smash some of my most favourite decorations I tried to stop it with one arm, twisting it in the process and well needing another bottle of wine for sure. Thankfully it is upright and hasn't fell since, lets hope it doesn't happen now it is fully dressed.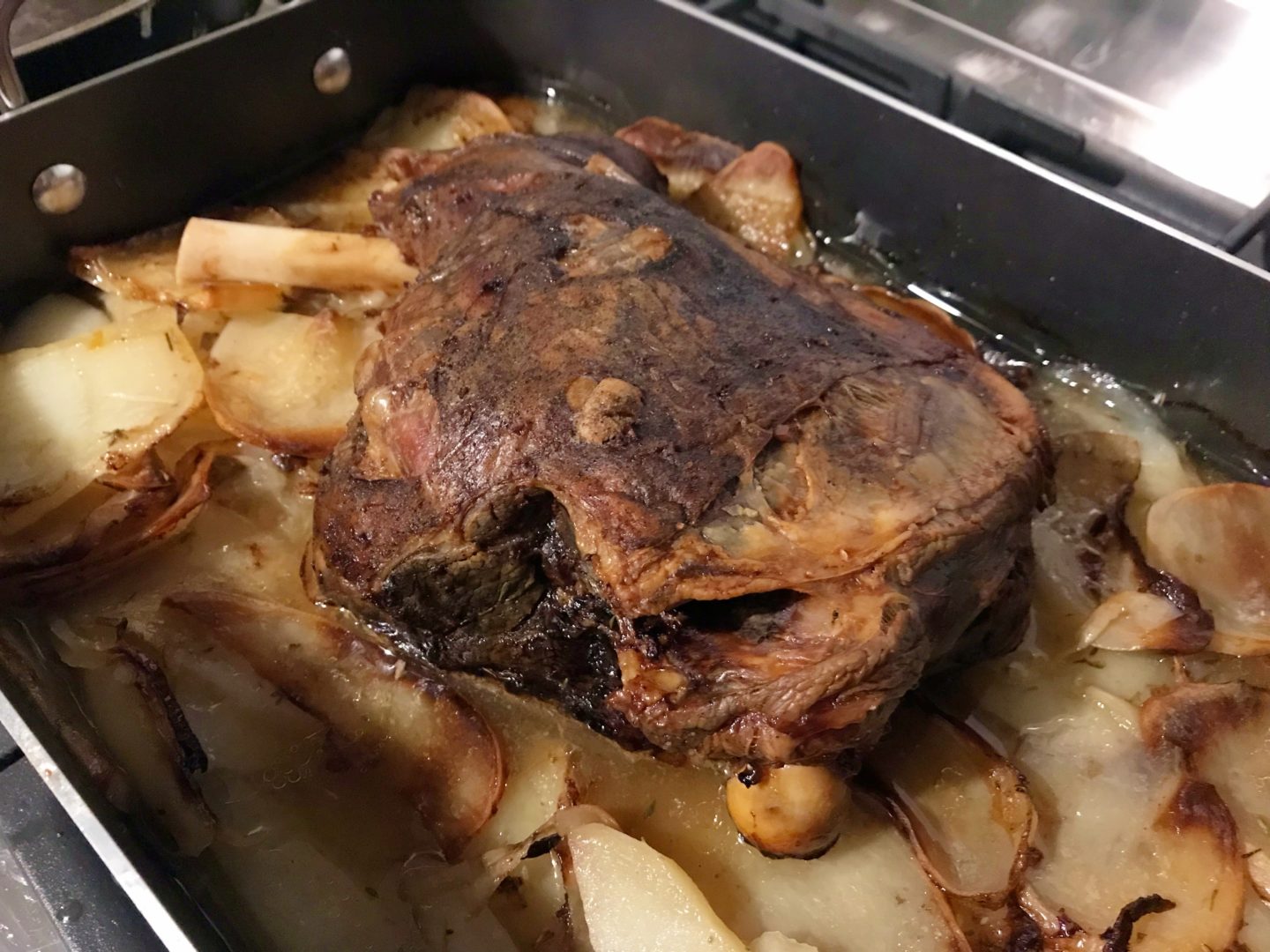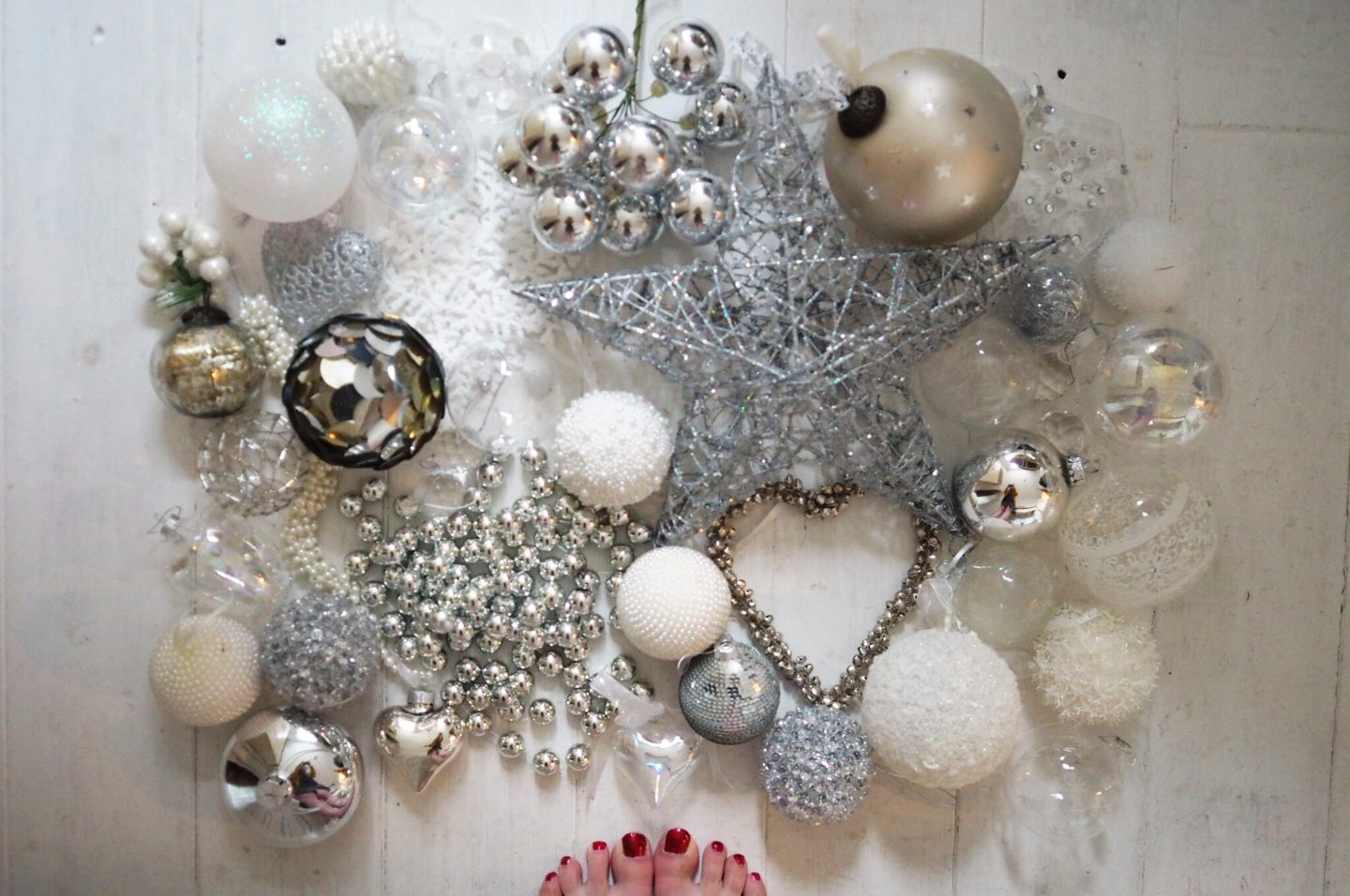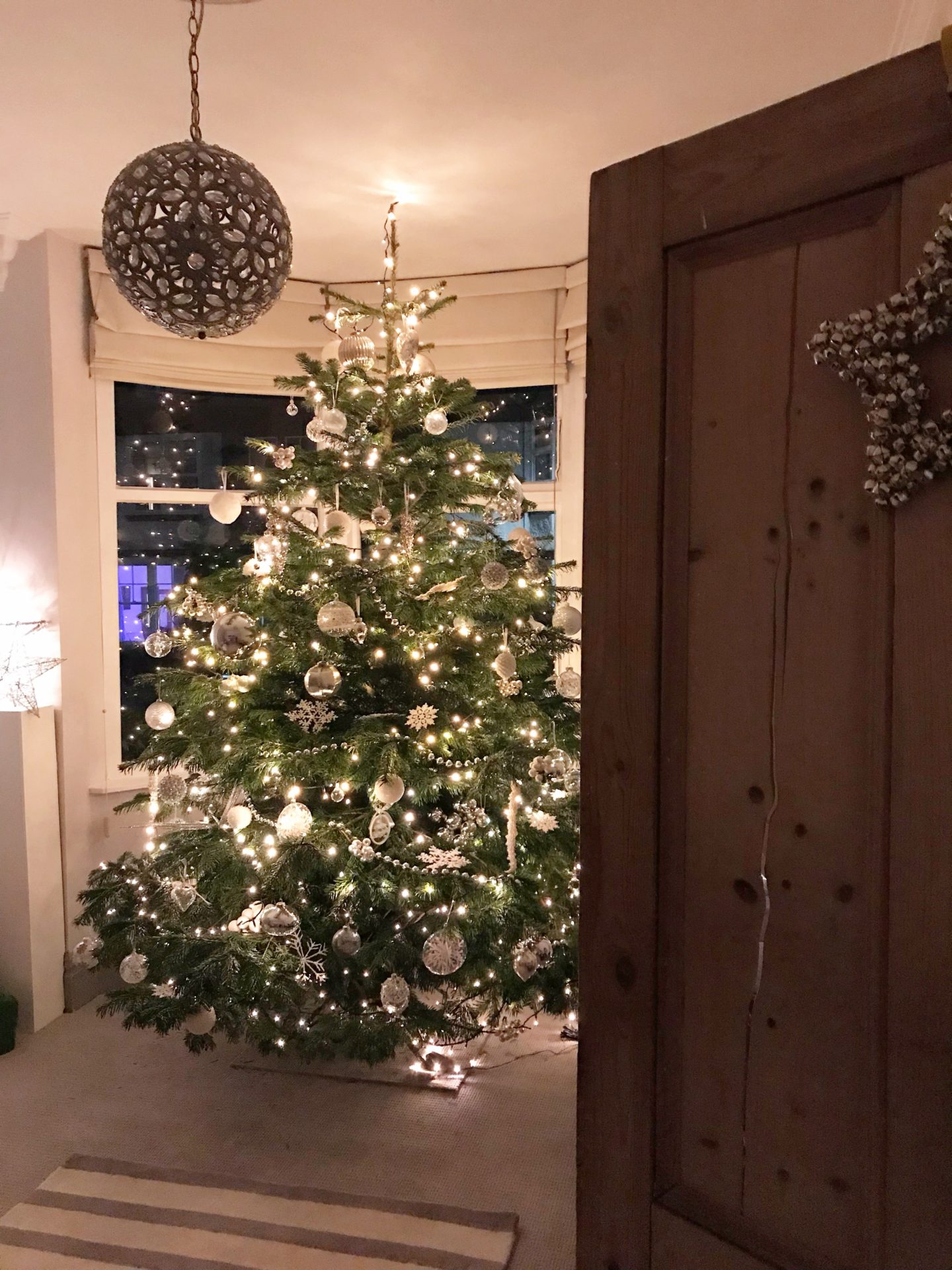 Wore…
New jeans. For a little while now I have been looking for an alternative to my skinny jeans, don't get me wrong they have served me well for so many years but lately I just haven't loved how I look in them. I have a couple of pairs of mom jeans and I'm not really feeling them either so when I stumbled across these jeans in Topshop – Moto high waist, raw hem I took a gamble and I am pleased to tell you little loves crew that they have quite literally transformed how I feel in jeans in an instant.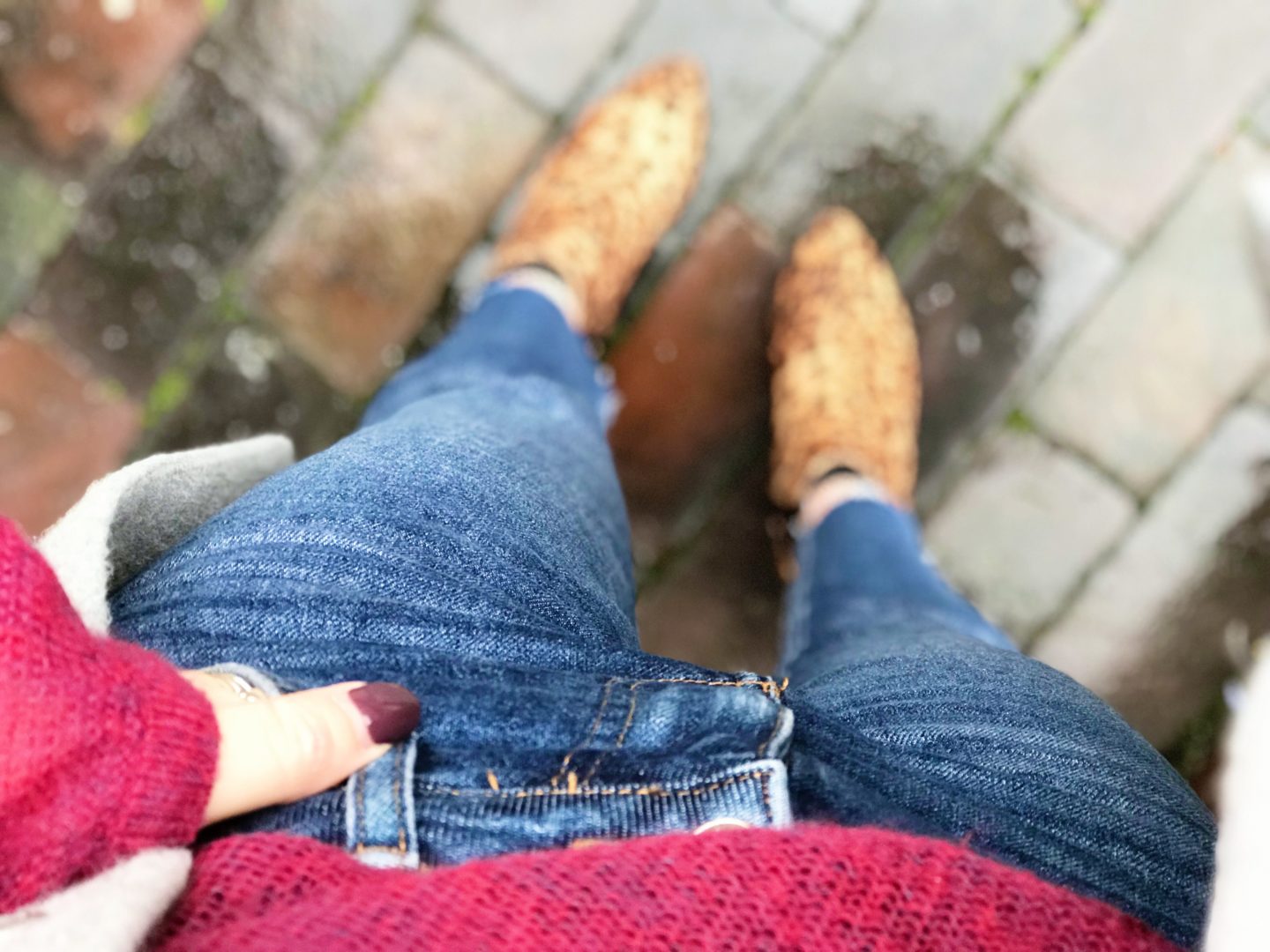 My gorgeous boy has been wearing his new bobble hat and snood made from merino wool from the lovely people over at La Coqueta. What a gorgeous little brand and how cute is that bobble? And just the type of brand I love to collaborate with. They're so snuggly and he has been raving about how cosy they are -perfect for when we picked out our Christmas trees. I love everything that this brand stands for, unique style, independent, run by a mother of five with all clothes made in Spain. They ooze quality and a uniqueness that I love in a brand. They very kindly sent George this set and in all honesty I only wish they sold my size.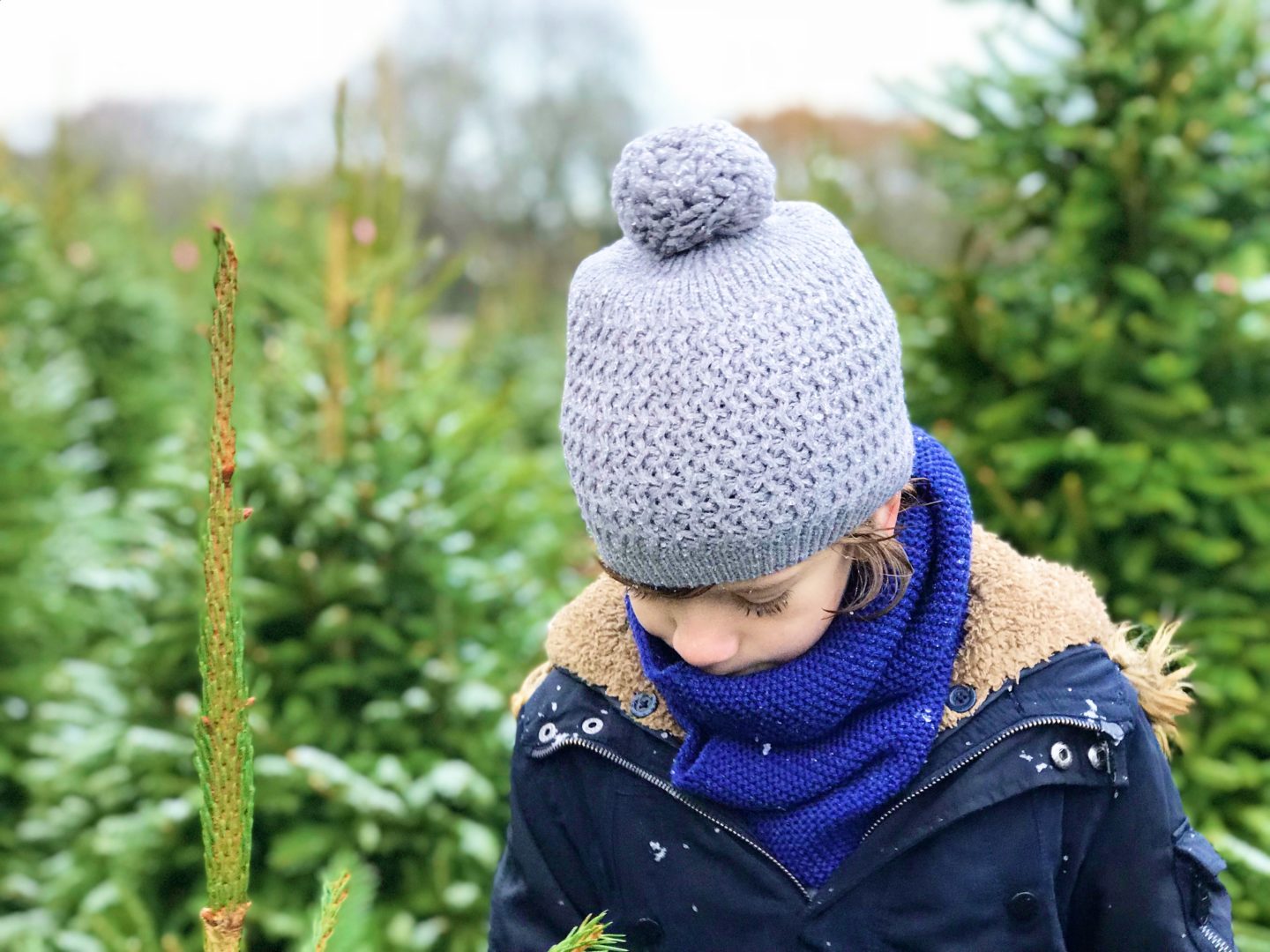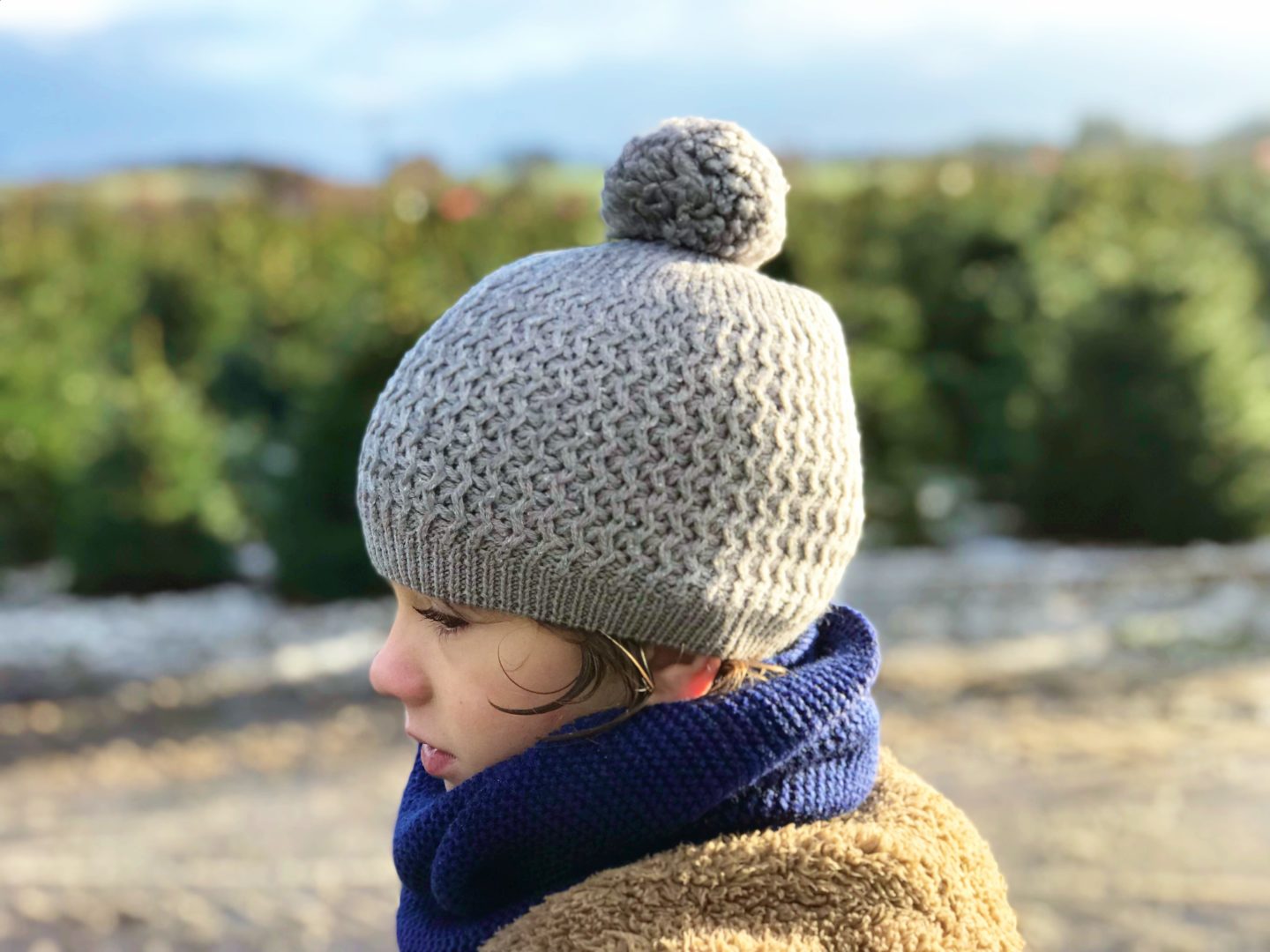 And lastly…
We have nearly enjoyed a full week of our Elf Buddy being back with us, some days more elaborate than others. George is really enjoying his little friend creating little scenes of mischief around the house, it has inspired some creative writing in him and already he has written two letters and apparently has more he'd like to write. He's such a sweetheart and I really do hope moments like this stay with us for a little while longer.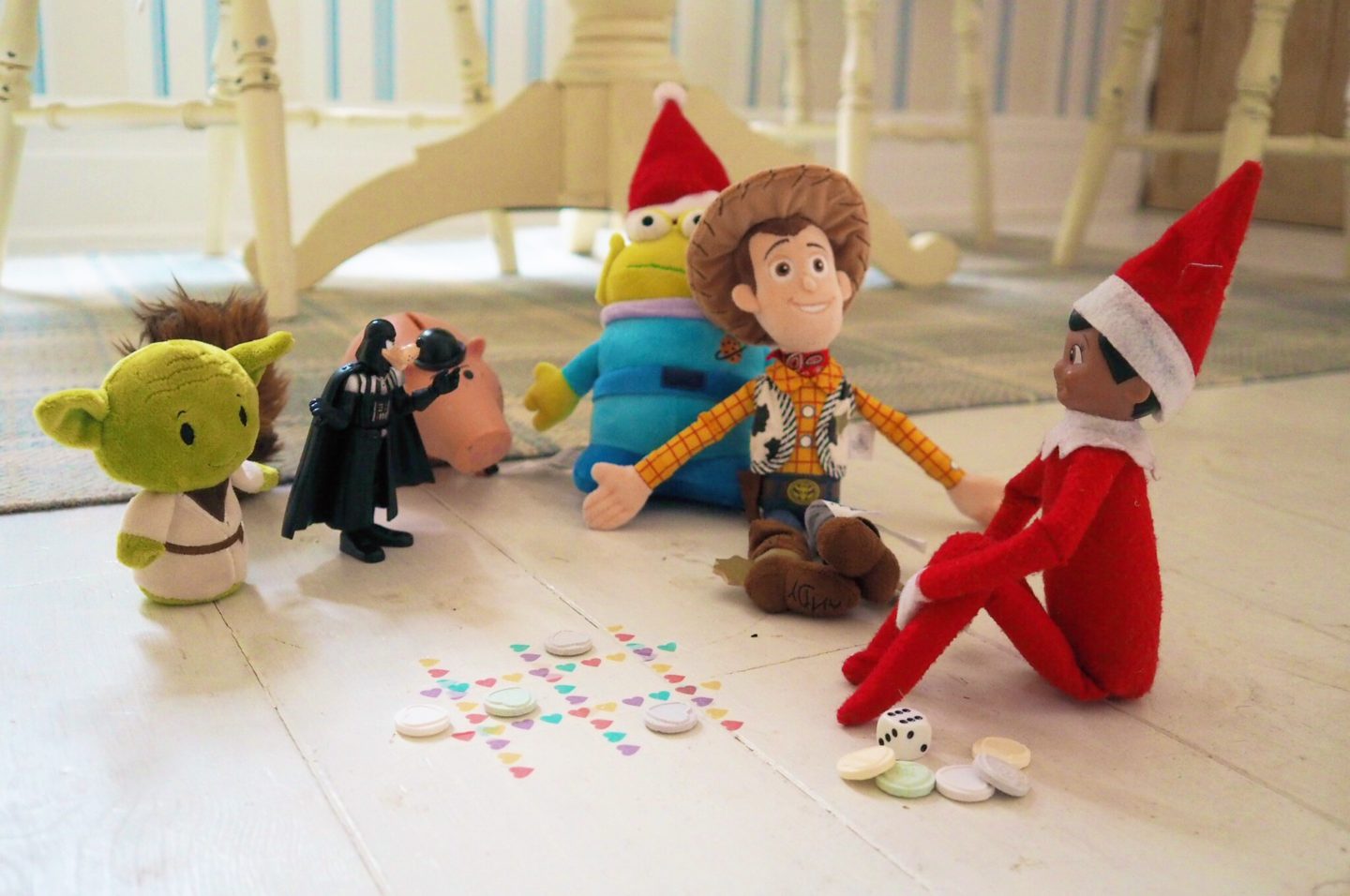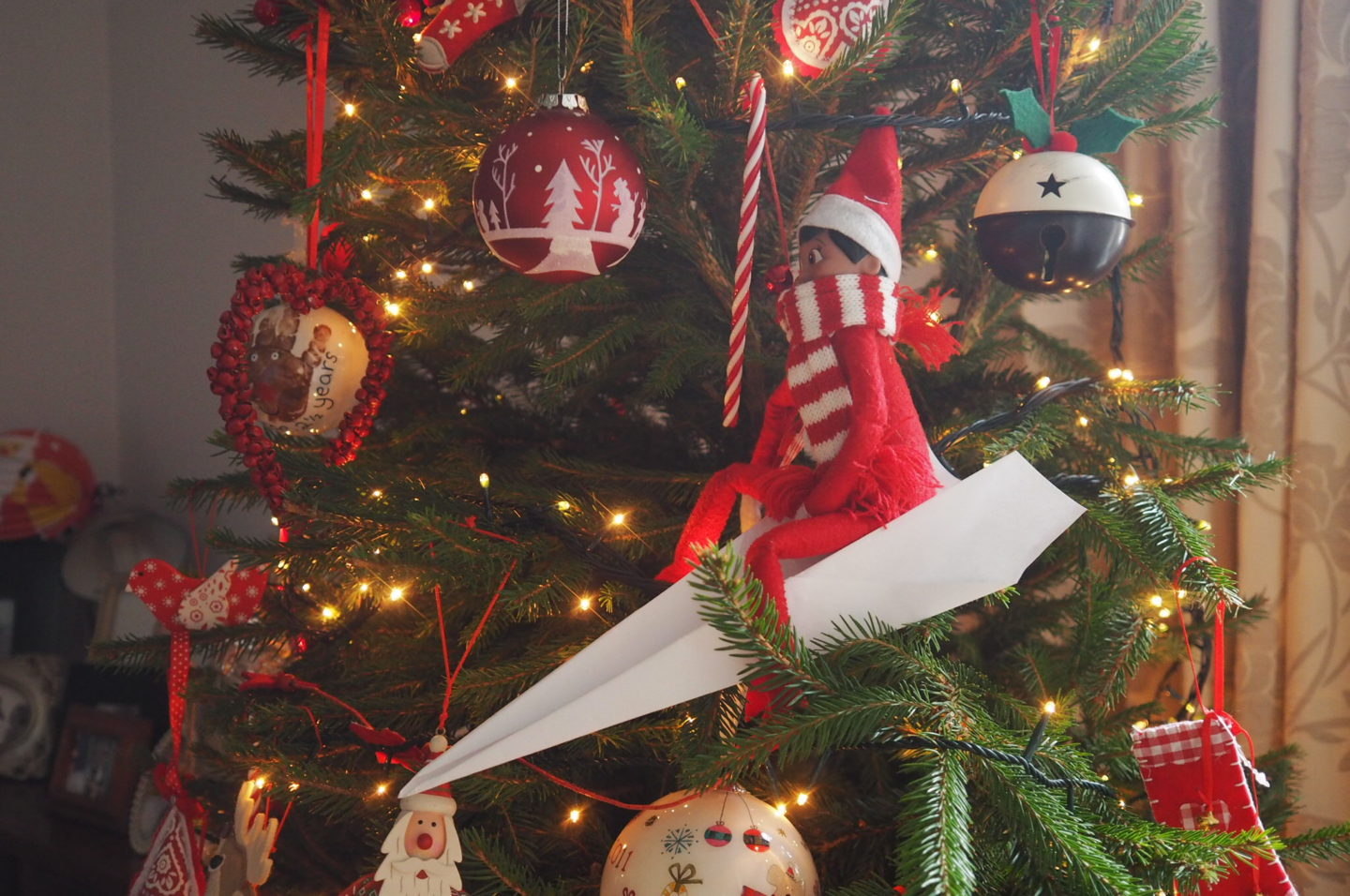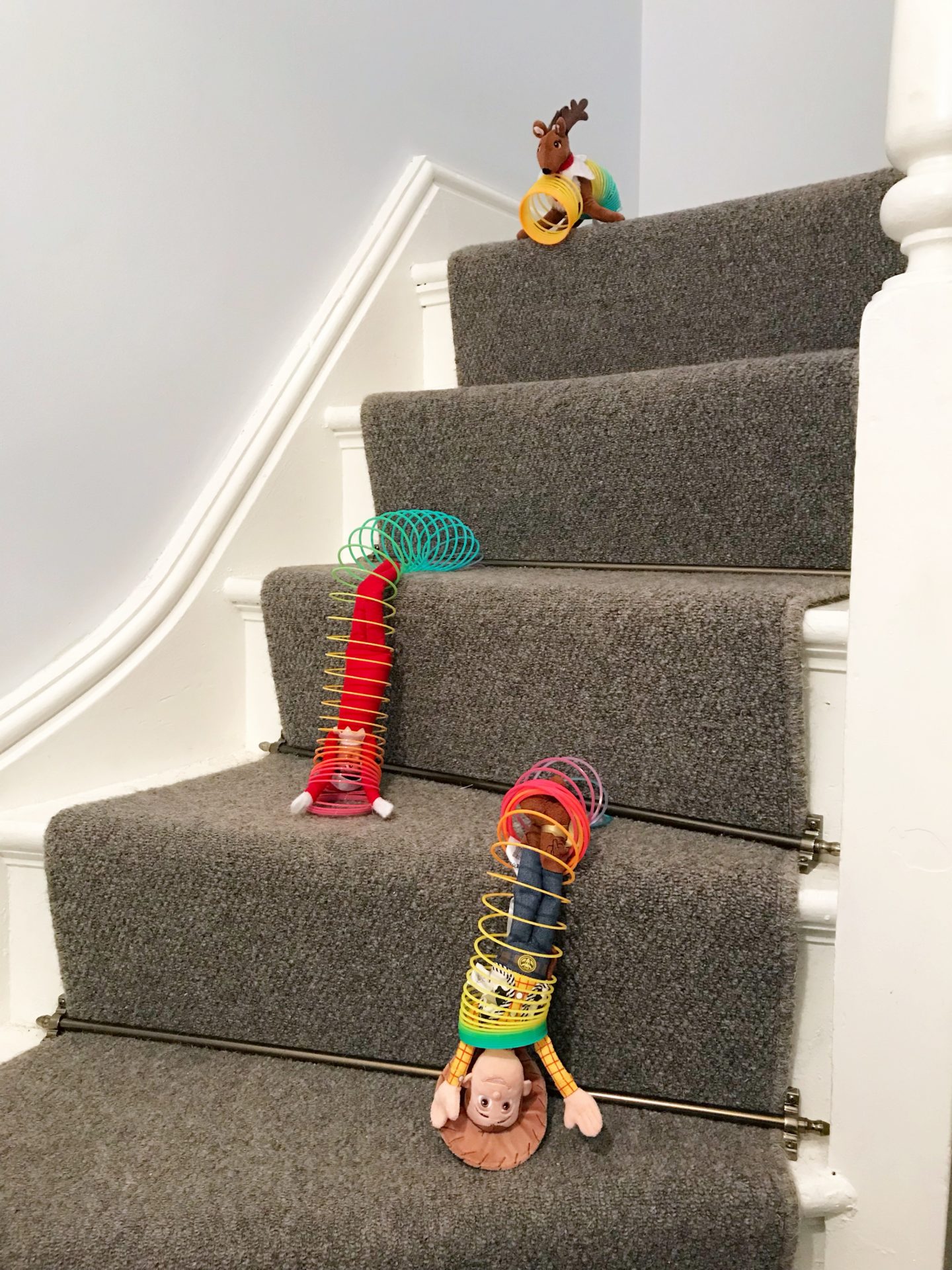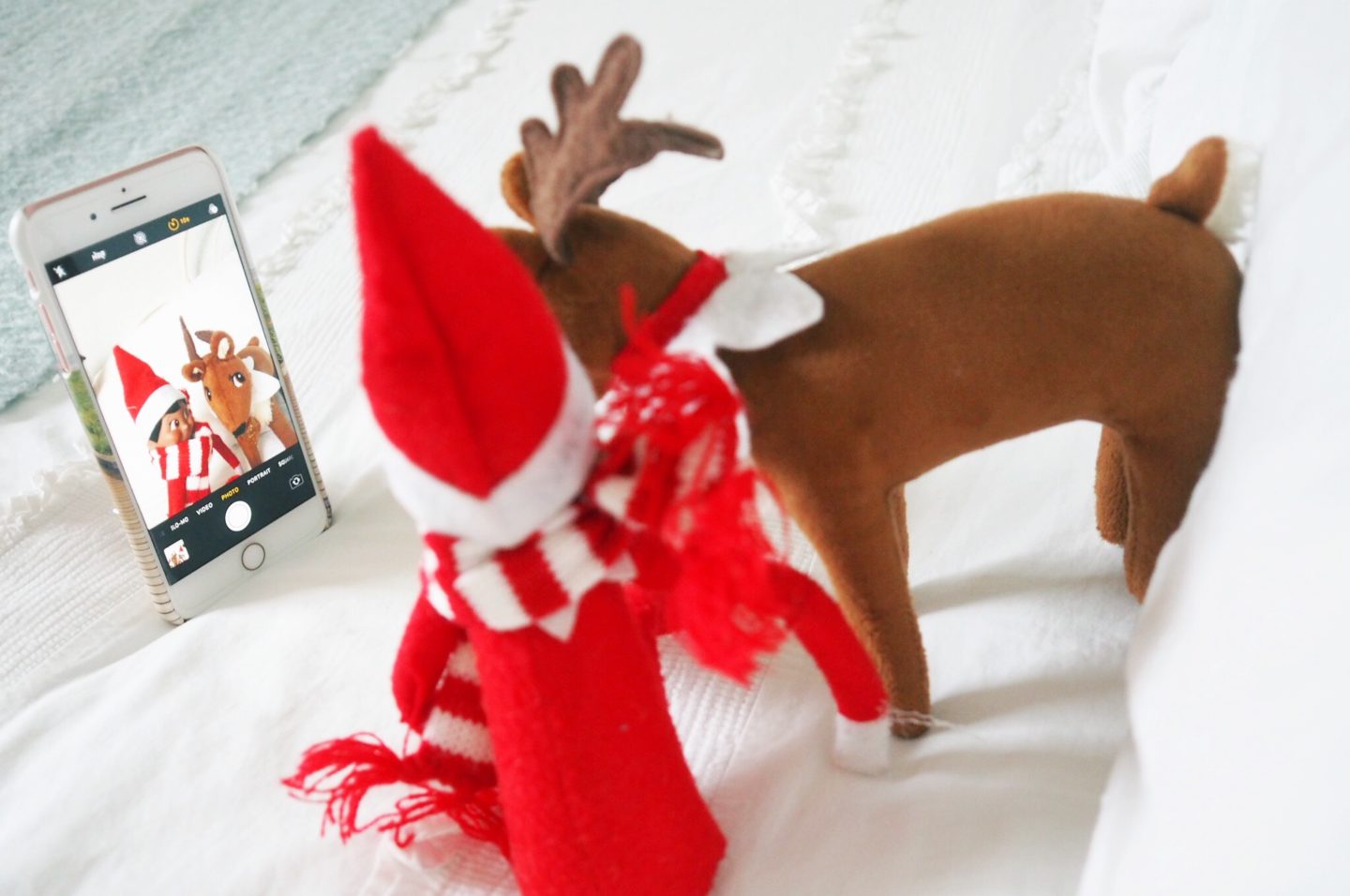 As this post has published the snow is falling, the tree is glistening and I'm sat with a coffee wondering when the fun in the snow can start. Hopefully we all get to work and school without worry – does anyone else stress a little that something might go wrong? We have no choice but to drive to our offices as they aren't quite close enough to walk. Anyhoo here's to fun times in the snow once the working day comes to an end. Enjoy the snow if you have it #littleloves crew.
I have added this post to Morgana's #LittleLoves over on her blog Coffee, Work, Sleep, Repeat.