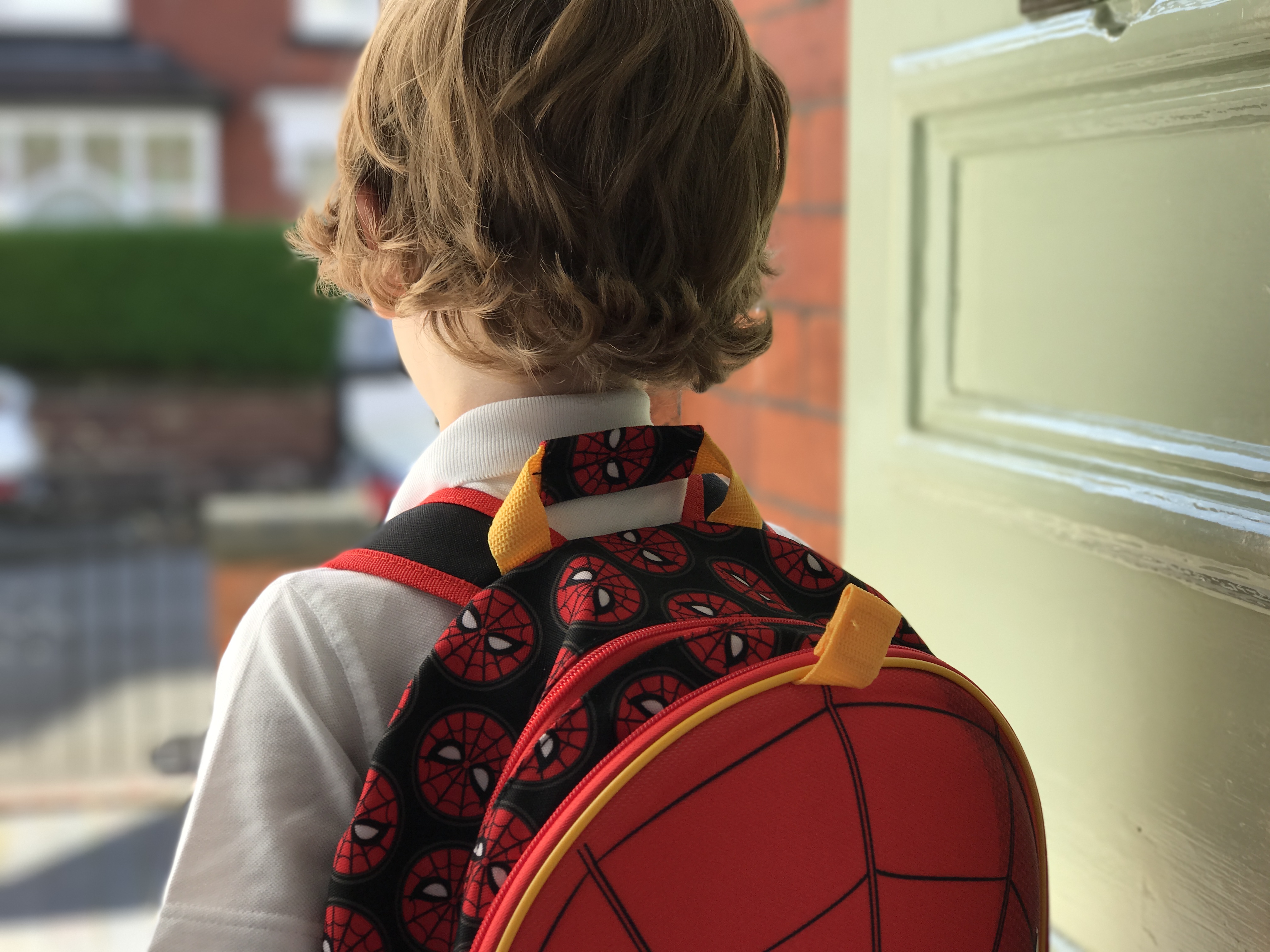 I can't quite believe that the summer holidays are nearly over and this big boy is heading into Year 2. In all the chaos of juggling childcare and sports club over the last few weeks I had put the impending list making that comes with the back to school preparation on hold. And then it dawned on me that we don't return from our holiday until the day before the school year begins which if its anything like last year will disappear in a flash.
And so, I have written the lists, checked off the lists, been freaked out by the lists and if truth be told shed a little tear over the lists. Seriously where did Year 1 go? And Reception for that matter. There's nothing quite like checking the now ill-fitting school uniform to make you realise just how quickly your little one is growing up. It feels like he's grown up so much and shot up in size in a mere four weeks. Please George Archie slow down and stay my baby for just a little while longer.
And so in the mass panic which has now thankfully passed (that will be our little family holiday to Spain for you), I thought I would share our back to school essentials with you. Who doesn't love a list? Even George joined in the fun, here's what he has on his school essentials list…
A lunch box and water bottle (preferably Spider-Man!)
A red hat
New pencils and note pad (Spider-Man of course)
New shoes
Shorts because they are cool and all the big boys wear them
And what about a checklist for the ones who have to organise everything. Here are a few things I have on my list…
Check back over the last few emails sent from school in case there is an in-set day (we forgot about the first Monday after the holidays)
Look through the school book bag to make sure you didn't miss any required homework
Double check the school uniform list – we have to purchase a uniform from a certain shop, they are always so helpful and ready to help with the sports kit which I invariable forget!
Lunchbox and water bottle if you're a packed lunch kind of family (we are)
Name tags – a must if you don't want to lose a jumper or worse still a shoe! Yes that happened to a friend last year – just the one shoe
What is on your school essentials list?
We were gifted these items from the Disney Store UK in support of their back to school essentials campaign. We have fallen in love with their stationery and accessories and what about that bag? He looks like he should be going to college not into the last year of infants school. Oh they do grow up fast.
I have added this post to Colette's #TriedTested over on her blog We're going on an adventure.