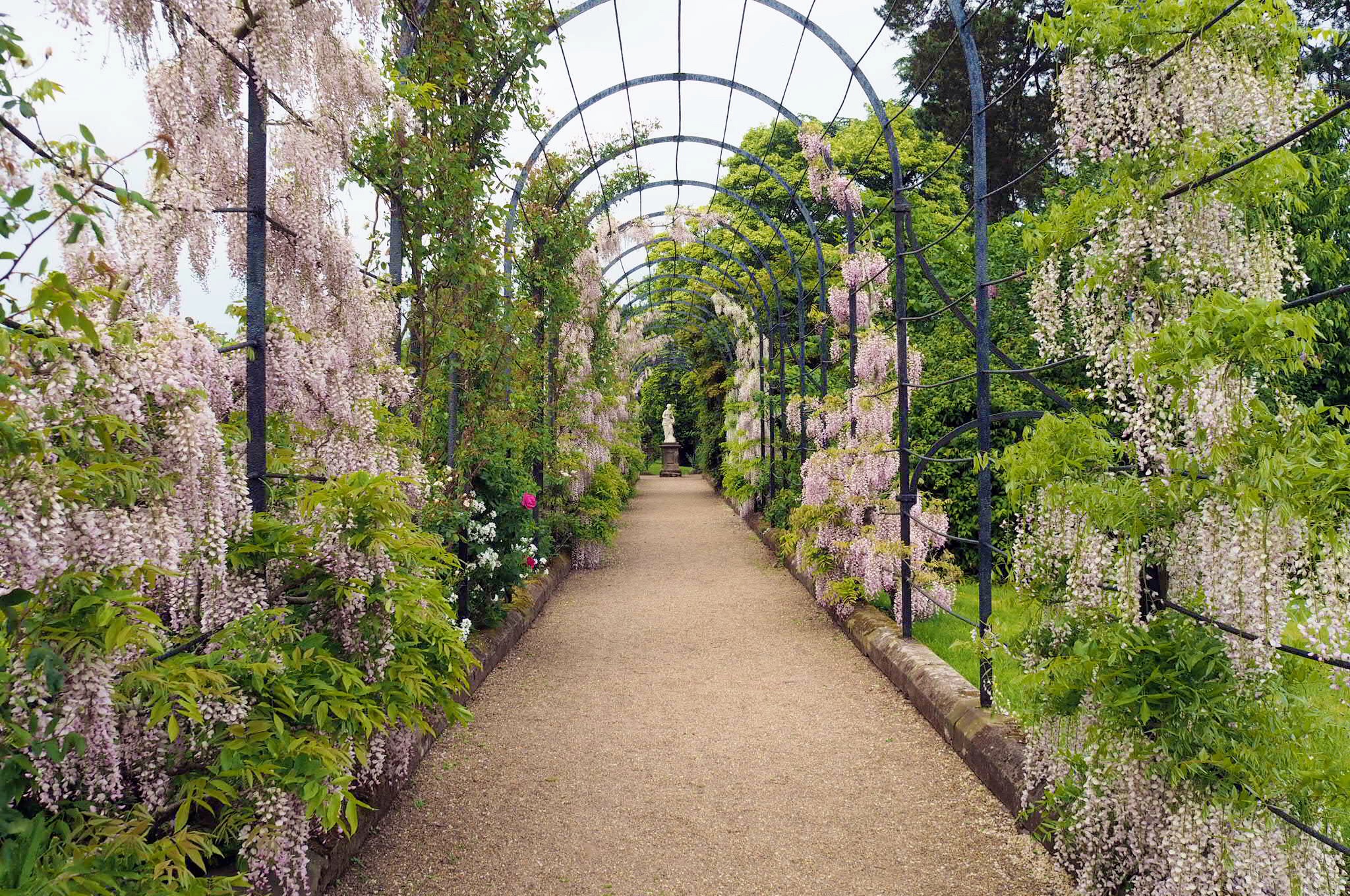 For week's I have been admiring so many photo's of wisteria all over social media, my IG feed has literally been awash with a purple glow. It has left me dreaming of a day when I would find a little branch dressed in all its beauty. And guess what, I found some last weekend and oh my goodness it really made my day. Mr H knew within seconds as he saw me head in its direction, I am such an Instagram cliché.
Each year this trellis is decorated with the most stunning display of flowers although never as beautiful as it is now. I think this year is my favourite. The trellis walk at Trentham Gardens is one of my favourite spots, you know when its a place to enjoy a little me time and to collect your thoughts – because other wise this is what happens and as much as I love a day out with my boys I do love a moment or two to myself. That's ok right? And so, I sent them off to play football and took a few photos.
I have added this post to Darren's #MySundayPhoto over on his blog Photalife.