Well hello Friday, how lovely it is to see you – if only you had brought the sunshine with you. This week has been a mixture of something I am struggling to describe for our little family, what with Monday being an inset day and Thursday the school closed for voting it has been a serious juggling act. It's never easy but we made it and thankfully our gorgeous boy has enjoyed his three day week somewhat more than Mr H and I! This week I am hosting for the lovely Morgana who is surrounded in boxes after moving home and free from wifi therefore enjoying precious time with her girls during the holidays.
And so here are this week's little loves, don't forget to stop by and have a read at all the other lovely bloggers who join in…
Read…
Other than the London tube maps for my trip to Blogtacular this weekend and #LittleLoves posts I haven't managed to read much at all this week. I did read an email telling me that my latest collaboration with Laura Ashley was up on their blog – it would be lovely if you could pop over for a snoop. Its a post all about my new love of culottes and how to wear them.
Watched…
We enjoyed a really lazy Sunday afternoon watching movies. If I'm honest I can't even remember now what we watched and so I shall take you back to Saturday when I watched my boys go on the rides at Alton Towers. It amazes me how many of the bigger rides are starting to intrigue George. I'm hoping that he stays smaller than 1.4metres for a little while longer. Failing that do you think they'll let me fix the height monitor?
Heard…
Like so many of you I heard all the fantastic artists with the exception of two or three sing at the Manchester One Love concert at the weekend. Given the events of Saturday evening in London I am surprised it went ahead but I am so glad that it did. It was so emotional to watch it and on occasions it took my breath away.
Made…
Cleaner meals as part of my 28 day fat loss programme, although the first was from the weekend and not quite as clean as the second two. I've just come to the end of day 4 and it's going well, I've had my first PT session this week and have another on Sunday. Fingers crossed going to Blogtacular doesn't throw me off too much as my meals are usually all prepped so sadly I won't be drinking the Unicorn Milkshakes!
Wore…
Introducing a new purchase, yes it is another pleated midi skirt. I picked this skirt up from Primark a couple of weeks ago, it was actually a full maxi skirt but I quite fancied it being a little shorter and so off it went to the tailors! I also picked up this tee from Topshop last weekend. Never a truer word, I have a huge love affair with a) pleated skirts and b) a striped tee.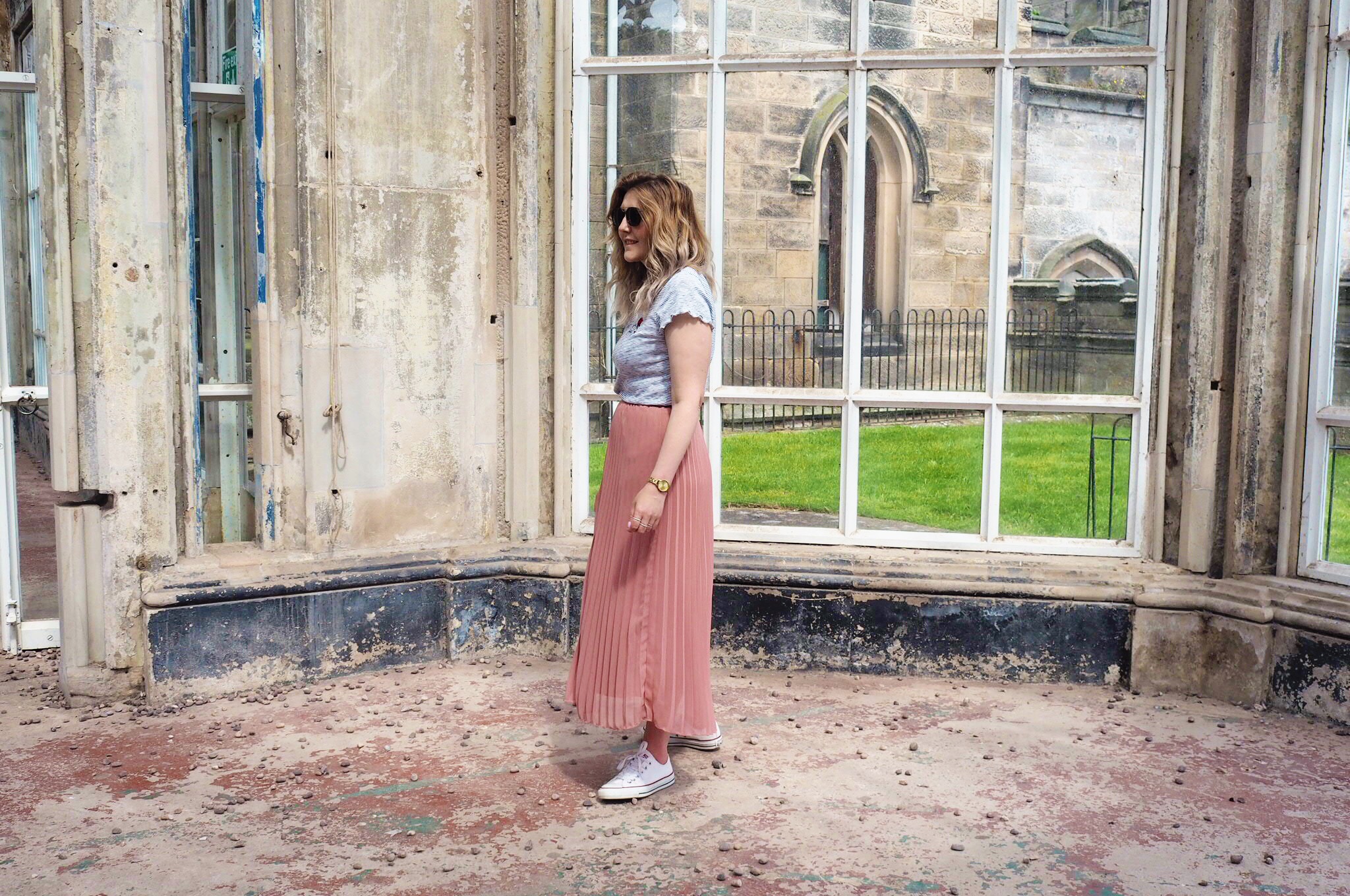 And lastly…
As you read this post I will be making the journey to London after dropping my gorgeous boy off at the school gates. If truth be told, and I knew this would be the case – I am already missing my boy and a part of me is regretting booking a ticket. On the other hand I know that he will be showered with so much love from Nanny and Grandad, I am sure the copious amounts of chocolate cake will ensure he doesn't miss me. Already I am looking forward to crawling into bed with him on Saturday night. He's agreed to stay up late until I return home.
Have a great weekend #LittleLoves crew and see you in the comments. I am really looking forward to reading your posts – I will be sharing the commenting with Morgana who should be back up on wifi by the weekend.
Loading InLinkz ...