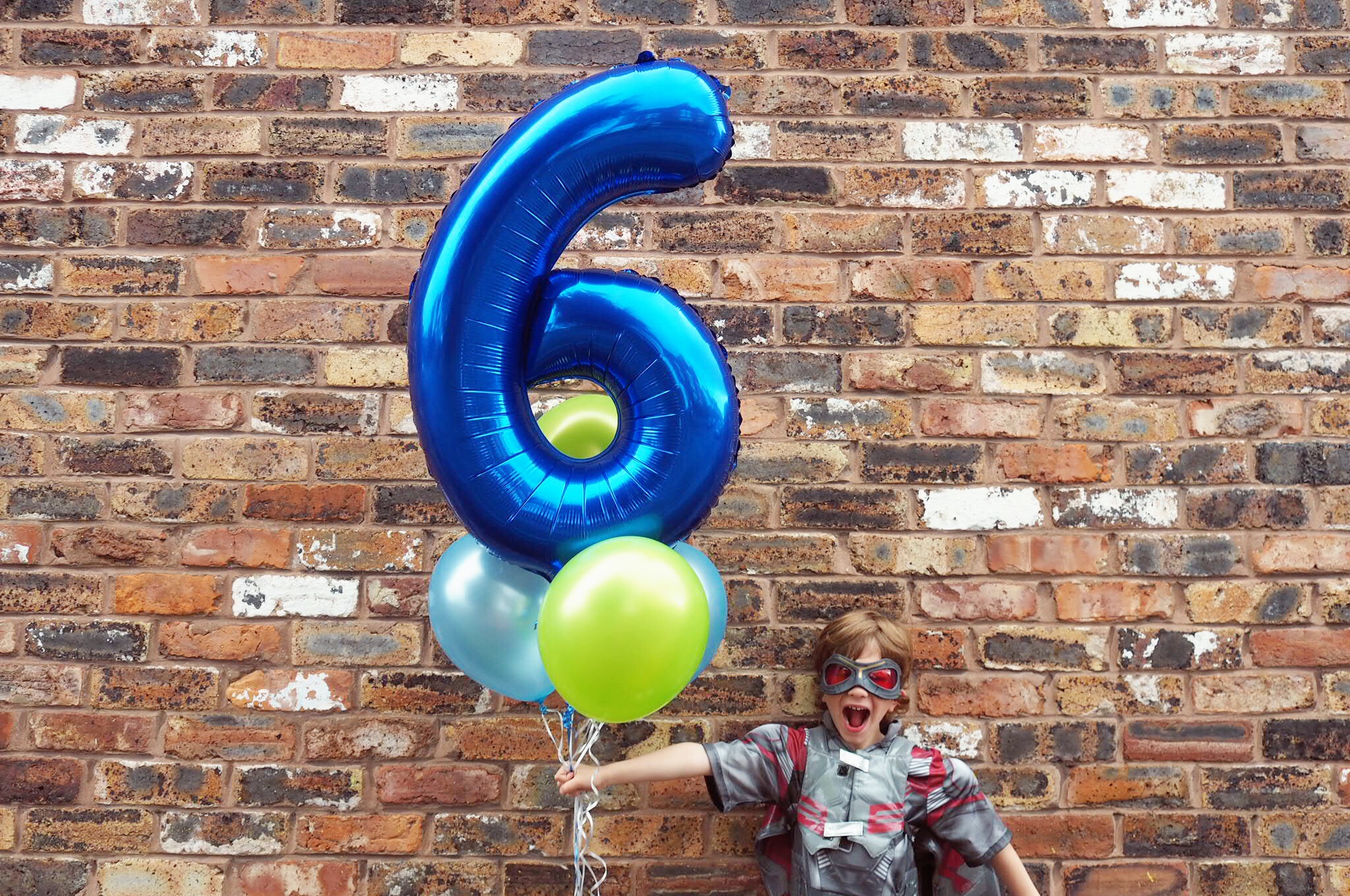 I can't quite believe the birthday celebrations are over for our gorgeous boy. As he would say, it was a super-tastic day. And just like that this boy is storming through his 6th year, about to spend his last few weeks in Year 1 before embarking on his final year in his sweet little infants school. The rainbow cake has been devoured with only one chocolate cupcake yet to be eaten. The balloons are starting to loose their height and it would seem each new toy has now been unboxed and played with. I still can't quite believe that I am a mummy to a 6 year old. The birthday celebrations were perfect, we have enjoyed a really nice blend of time spent together as well as fun times and many memories made with so many of his friends.
And so grab a cuppa and a piece of cake if you have one and read my birthday special of a little loves…
Read…
My gorgeous boys end of Year 1 report. There is a part of me which wonders how much of these reports are templates but their final comments were lovely, he has worked so hard this year and deserves to be so proud of himself. He has amazed us by how much he has excelled this year. A little extract from his teachers comments on his report…
George is a delightful boy… He is a cheerful soul and has a sense of humour… George has a kind nature… He loves being outdoors… He has been a pleasure to teach. I am so glad that they see the boy we know and love so very much.
Watched…
We caught up on the James Corden Late Late Show, the ones he filmed in London in June where he did a collaboration with Emily Blunt. Oh my goodness did we laugh, I love James so much and adored Emily's character in Devil's Wear Prada, I wanted to hate her but couldn't. If you're after a giggle then do give it a watch.
And let's not forget our gorgeous boy blowing out his candle. And look at that crown, on this day and every day this gorgeous boy is my Prince. With his friends around him he made a birthday wish, for lots of toys, to go to the beach and to go back to Disneyland Paris as he's now taller and can go on the big boy rides. Unbeknownst to him it is all booked.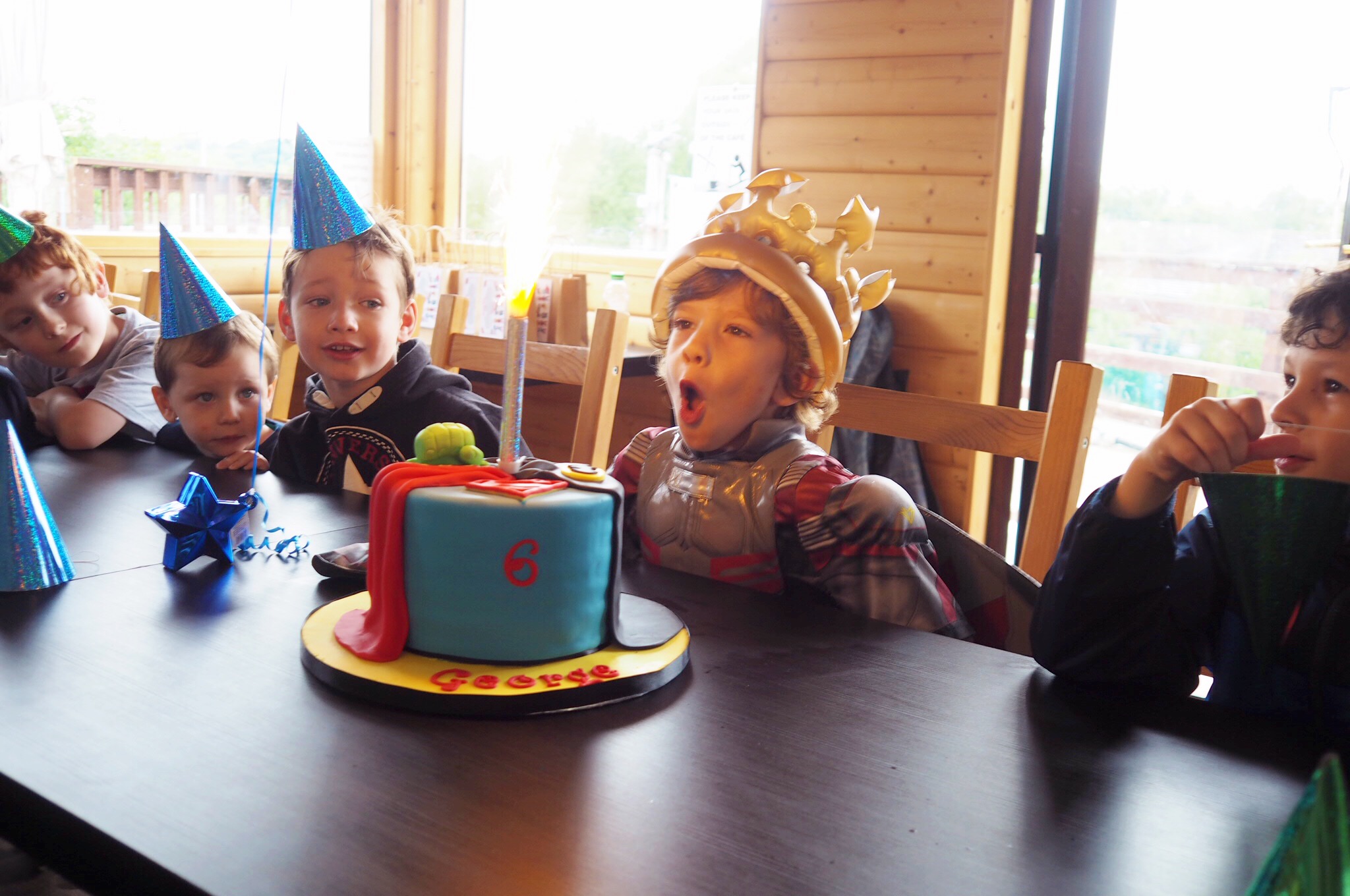 Heard…
I couldn't pass this section without mentioning Glastonbury, I am sure many of you tuned in. We spent most of the weekend glued to the TV and listening to as much as we could. I love live music, we all do. Until George was born Mr H used to go to the festival each year that it was on however back in 2011 when Beyoncé headlined I went into labour at 8am on the Sunday morning and guess where my husband was? In the middle of Glastonbury, snoozing in a tent, his phone switched off to conserve battery! It was his last fling, we thought we were safe – with 7 weeks to go who'd have thought I would go into labour. Thankfully he picked up my 'Simon I think you need to come home, I'm in labour and on the way to the hospital' voice mail! Our good friends lived opposite at the time and kept both Simon and I calm as he dug out the car from a muddy field and made the 4-hour journey home! He made it, with green glitter goggles painted on his face, mud up to his knees and a smell like no other! The Drs response was hilarious… 'Mr Hargreaves, your wife and baby are safe, you need to go home and shower and return fresh and clean so that you can meet your baby. Some 12 hours later we gave birth to our gorgeous George.
And let's not forget all the fun and laughter from the children as they whooshed down the slope.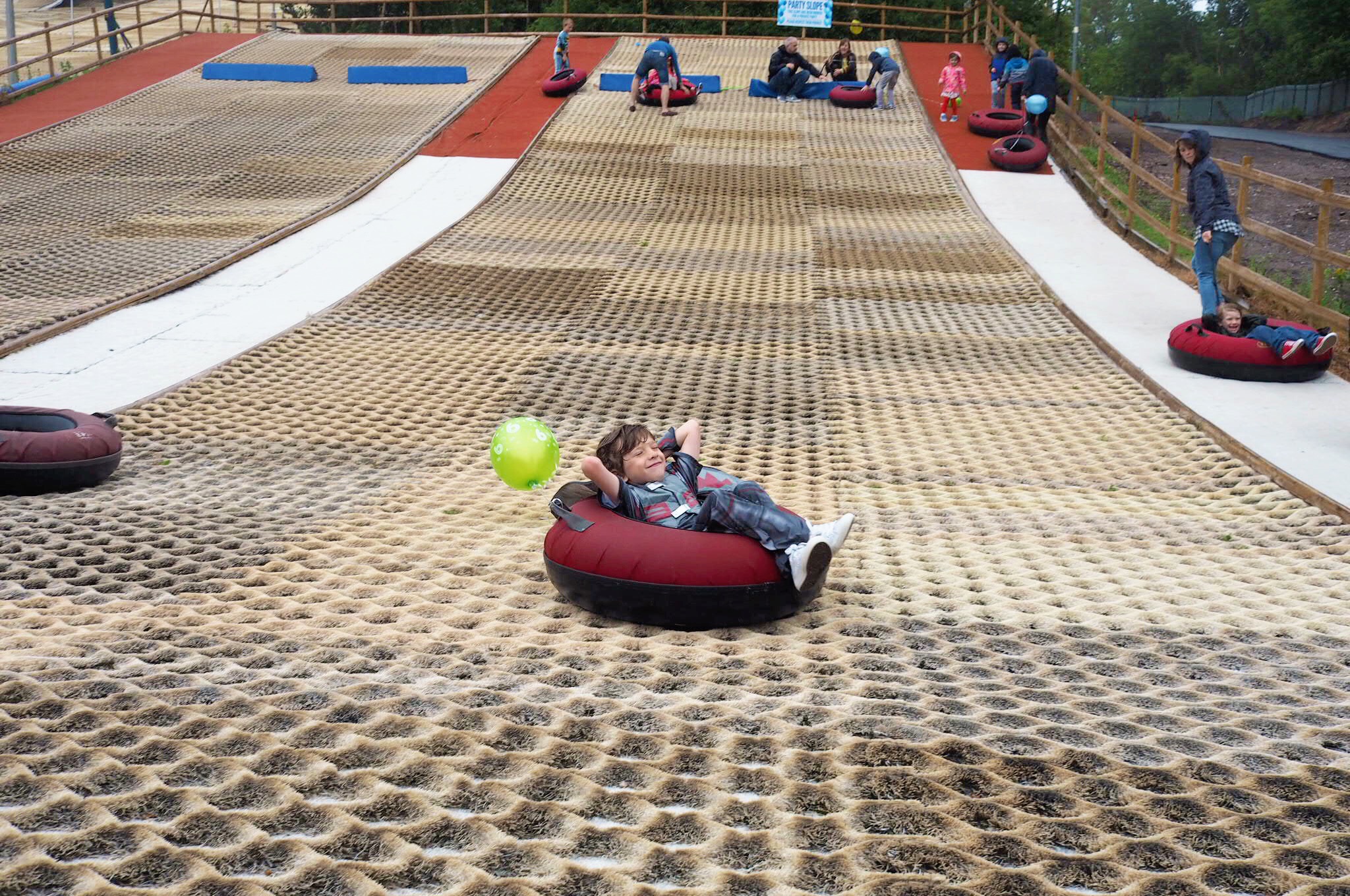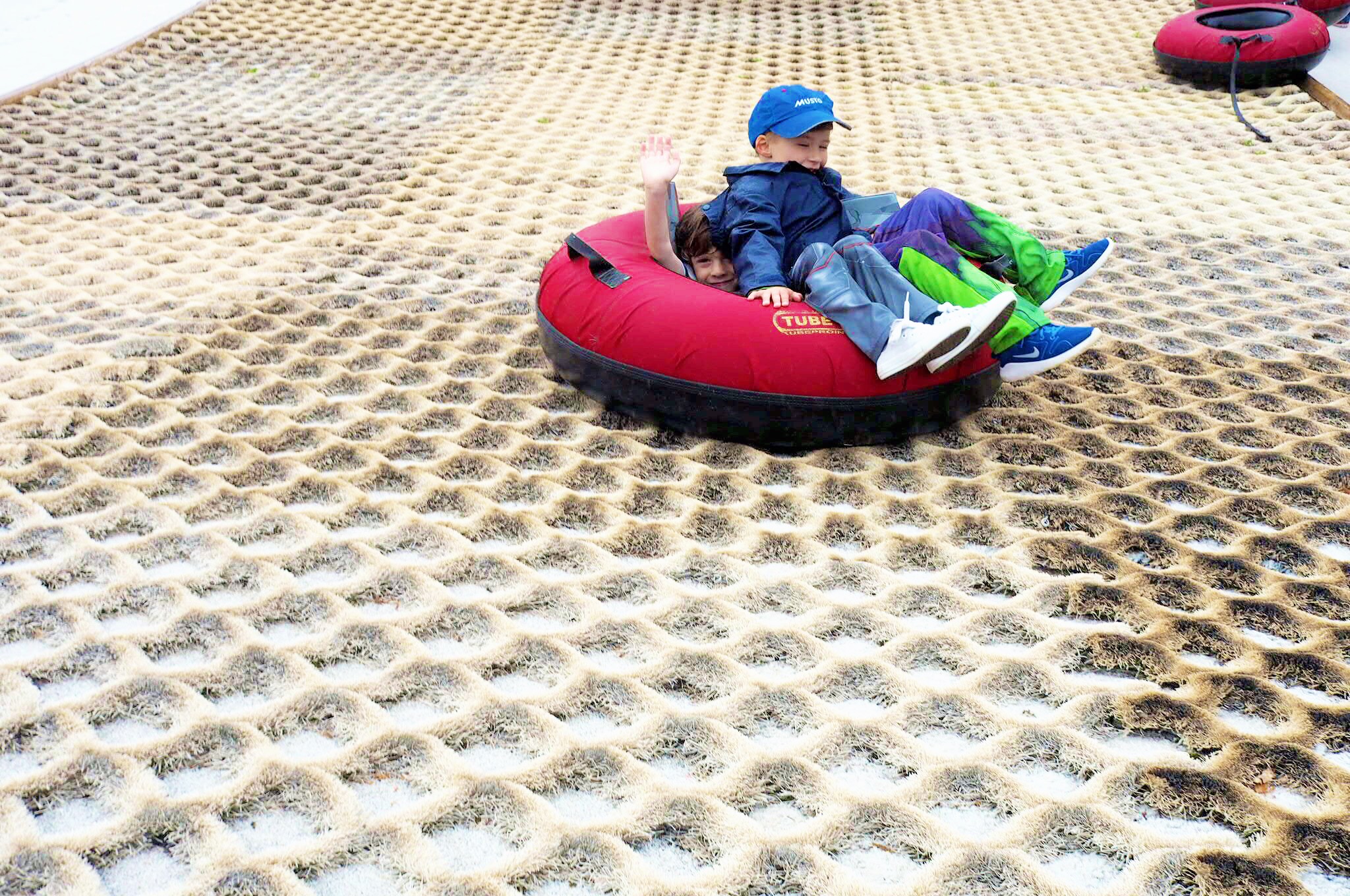 Made…
Not strictly us but stay with me… My friend Cathy made these truly gorgeous and rather tasty chocolate cupcakes and rainbow cake for us, she has been making our cake for the last 5 years and I am so grateful that she is such a great baker. We also made the party bags for George's tubing party, he loved putting them together and then handing them out to each of his friends. Oh I do love to plan something.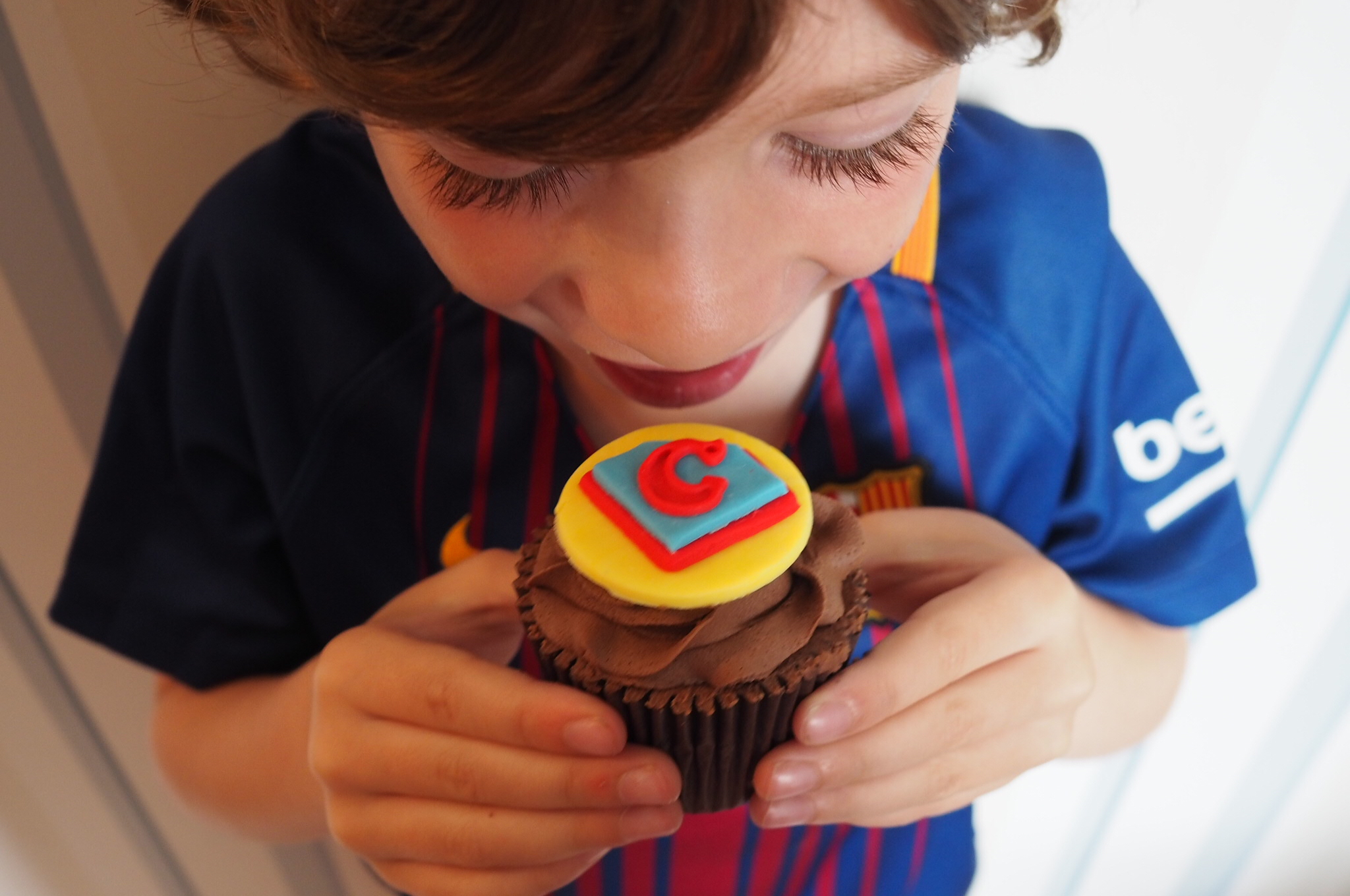 Wore…
I have loved popping on some of my new purchases from the Zara and Topshop sale over the weekend. This floral embroidery top from Zara makes me smile so much and as I am a sucker for an off the shoulder top I couldn't resist this blue striped number from Topshop. I wore it with jeans but on holiday I think I'll get away with wearing it with sandals, its a little too short for the UK! My gorgeous boy chose to wear one of his superhero costumes for his party, I love that he still loves to dress up – maybe he isn't growing up too quickly after all. On another note how big does he look here? That's my boob his head is resting on! Eek.
And lastly…
We have a weekend doing not much at all ahead of us. Apart from my nail appointment and having a splash of pink popped into my hair on Saturday we have no schedule just time spent together at home after two really busy weekends. We are all looking forward to a little down time. Fingers crossed for some sunshine. How does your weekend look?
I have added this post to Morgana's #LittleLoves over on her blog Coffee, Work, Sleep, Repeat.