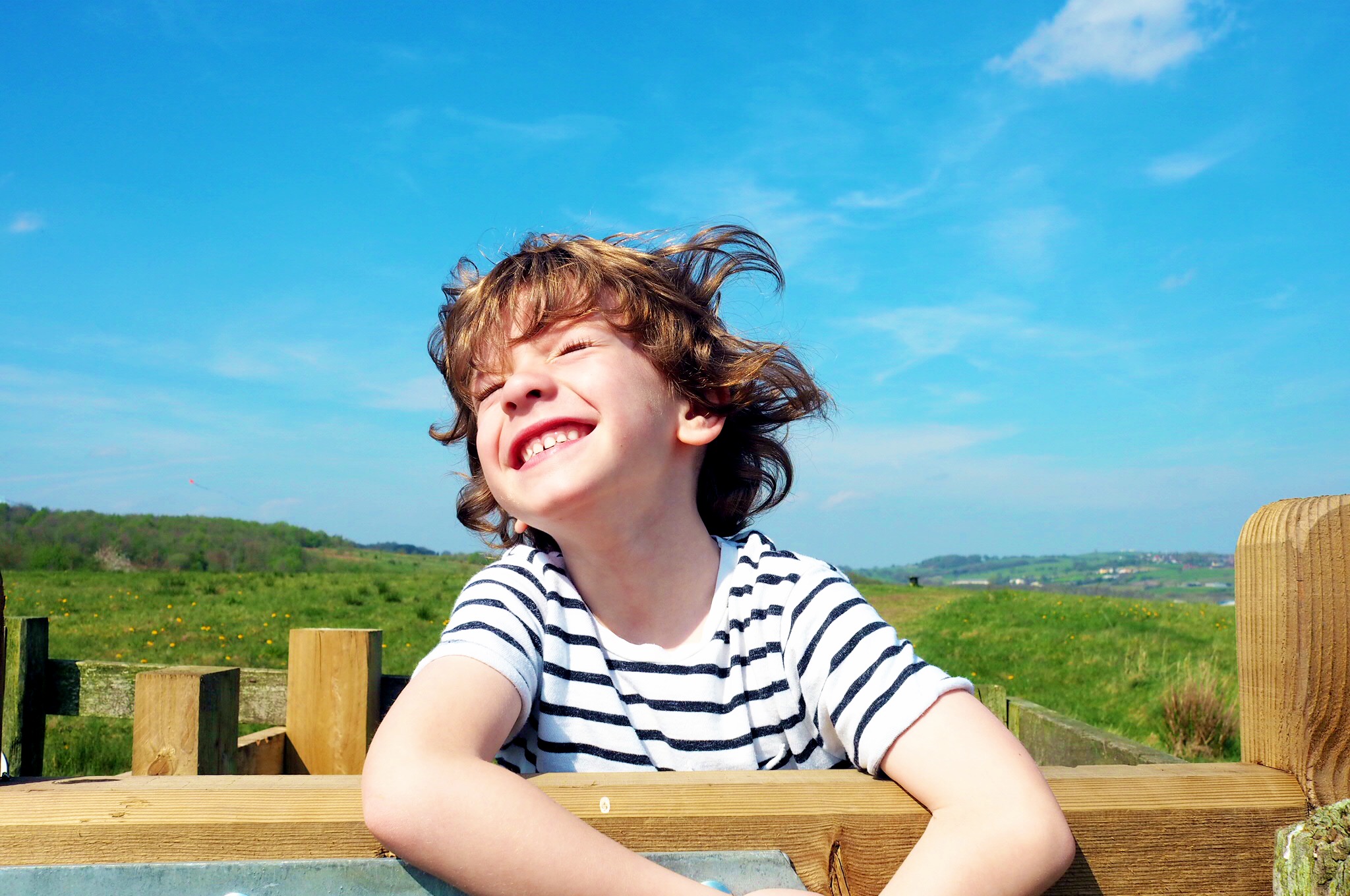 Oh, happy day. Easter is here, the Schools have shut down for two weeks and this little fella couldn't be happier. Just look at that smile, this photo of him brings me so much joy, fills my mummy heart to the brim and has me dreaming of long summer days. Despite needing to take a little break away from the routine of school this little fella loves nothing more than the great outdoors, if only for a little while. Whether we're running through the hills or enjoying a little picnic on the green green grass he is at his most happiest when we are off having a little adventure.
Before becoming a school mum I never quite understood the need for their to be so many school holidays. I remember thinking, it has only been a few weeks since they were last on a break – is it really possible for them to be that tired? It goes without saying that our gorgeous boy needs a little break, time away from learning, from the day to day life of being a school boy and the military precision of our weekly routine as a family.
If only I had as many holidays as he and oh my goodness just look at that smile. This was the moment I reminded him that there was no School for two weeks, ten whole school days, sixteen days in total and six days together as a family. I will remember this smile for days, weeks and months to come, the sheer joy and happiness spreading across his little face as he realised what was ahead. Adventure, adventure and more adventure.
As we close the door on the School term we both feel so utterly and completely proud of him. When I look back at how much he has developed and achieved since the beginning of the year I am in complete awe of this little person. He tries so hard at everything he is set in the classroom – he is winning awards, has a bed full of stickers of achievement, facing his fears at the Mother's day assembly and in general smashing his targets. And on top of that he won a little trophy at the awards ceremony at his football club on Friday evening. Which took us all by surprise, he picked up a trophy for having the highest skill set, watching his face as his name was called left me feeling so emotional. He has slept with his trophy ever since, I love how proud he is of himself, to be awarded a trophy, be the one chosen out of 16 children is a great achievement.
We have such an agreeable little boy, rarely treating us to a tantrum – he is quite simply a good little boy with the best manners and one who just seems to get it. If I am honest, I couldn't imagine him being any other way, even on a bad day he is a joy. I'm quite a positive person and will always look for the good in a situation, there is always a reason for when he is testing which is very rare. And whilst many of you will think that I only share the rose tinted view of being a parent, that simply is not the case. He is such a good little boy and whether we have a tantrum or not I still absolutely love being the one he calls mummy.
You know when a moment in time takes your breath away, that was this day, a sunny Sunday in April without a care in the world, with a whole two weeks of adventure ahead of him and us. I remember sitting on a bench watching him learning how to fly a kite and feeling so content. This is why I became a parent, this is why we go on as many adventures as we do – to watch on as our gorgeous little boy learns something new. To watch over him as he develops into the most beautiful little person that he is today. I cannot wait to whisk him off to the seaside later this week.
It is often the most simplest of days that brings the biggest memories for me and I would say the same for our gorgeous boy too. We arrived home on Sunday to the most gorgeous of blue skies and oh my goodness we all couldn't wait to bask in it. In the spur of the moment we set off to a local Country Park in search of something new, and what we found was a kite festival and the most gorgeous of blue skies. If you are local and looking for a new place to wander around then this is the place to be.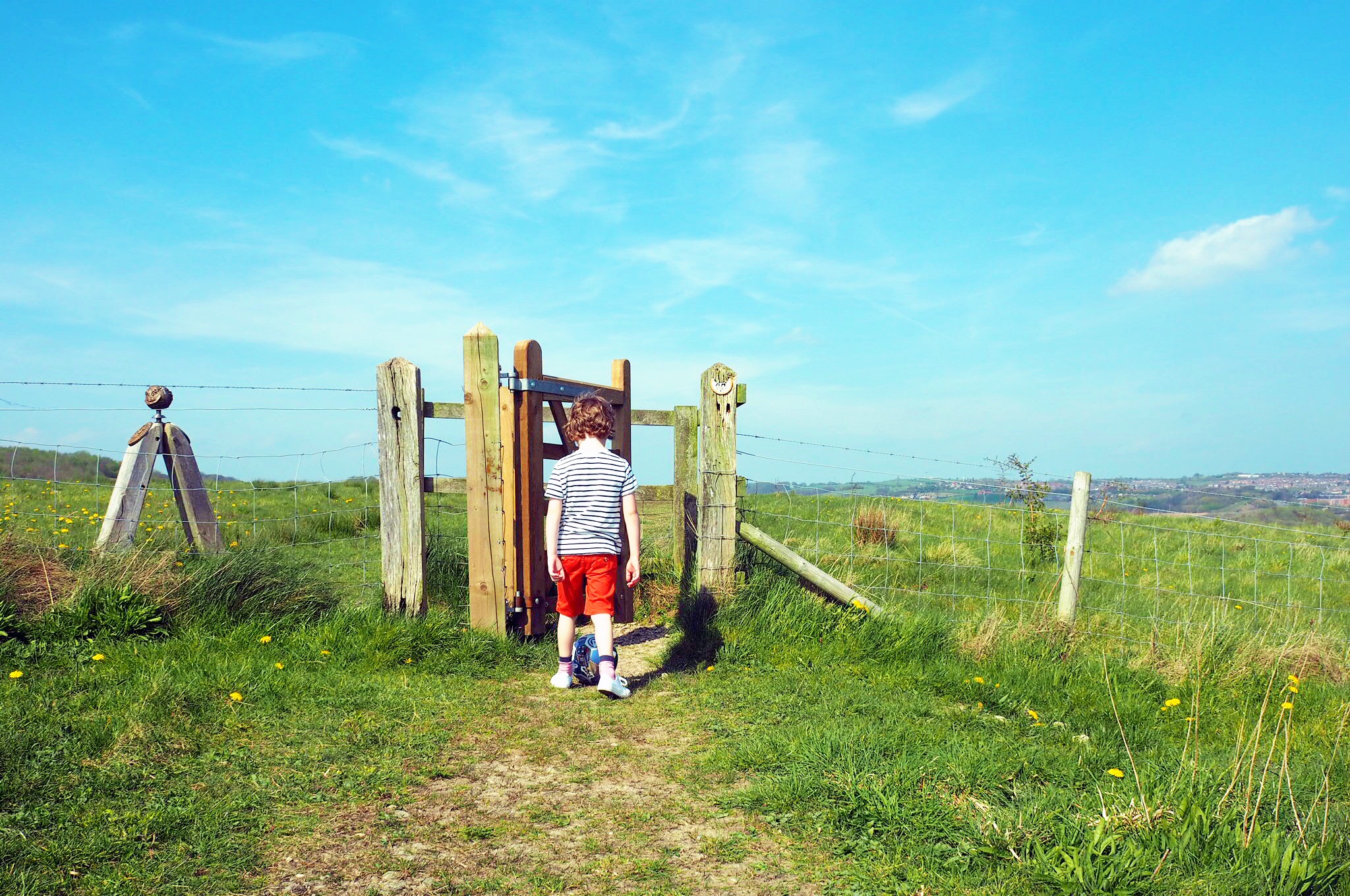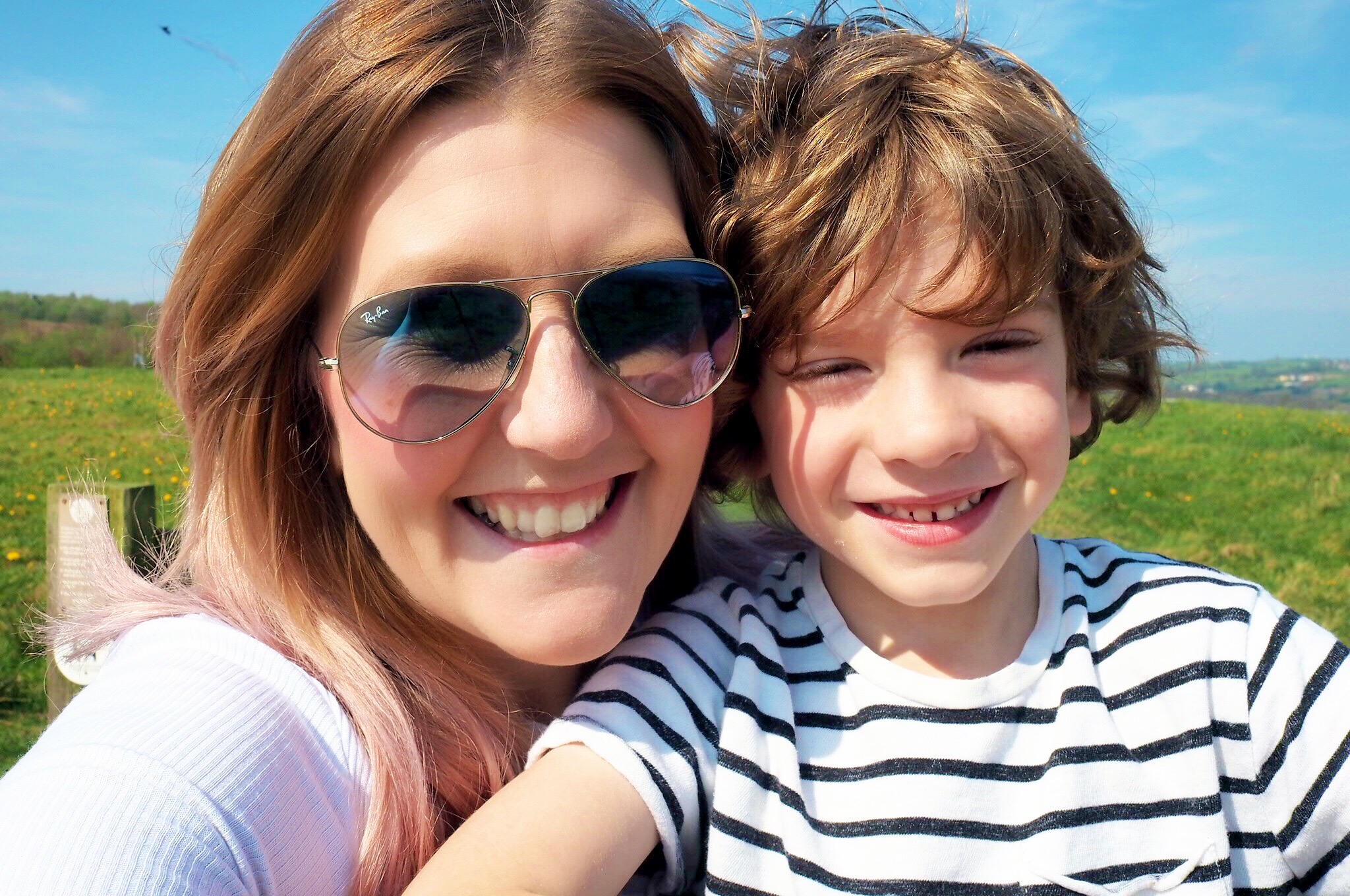 And so as a little treat for how hard this gorgeous boy has worked we have booked a little break away for him – we are off to the seaside for a few days to eat fish & chips, toast marshmallows on a camp fire and splash in the sea. Here's to two weeks of adventure for our gorgeous boy, six days of precious family time and best of all I am looking forward to my mummy and son day in a week's time when Mr H has to return to work. I have added this post to Donna's #LivingArrows & #TheOrdinaryMoments over on her blog What The Redhead Said.