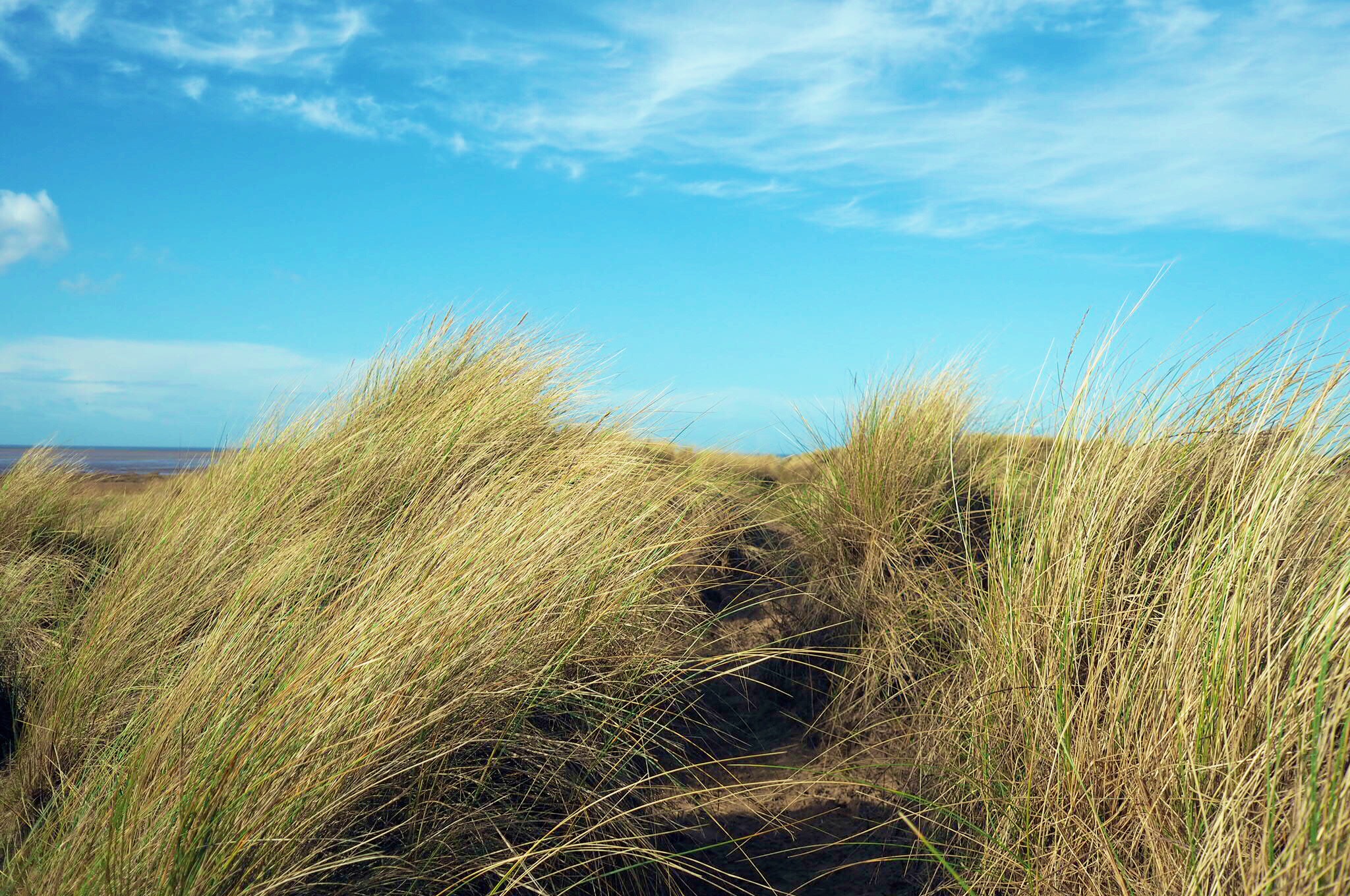 Sand dunes. We swooshed our way through the sand dunes today, they stretched for miles and so we lost ourselves in the magic of escapism. I'm a toes in the sand kinda girl and so when we woke on Saturday to blue skies and the sun shining down on us really made me smile. Maybe just maybe Spring has arrived.
I'll be sharing more over on the blog from our weekend in Lytham in the next few days, do pop back if you fancy a snoop. I'm a little bit a lot in love with our weekend and we still have one more day to go. The beach really is the best place to escape to, it's definitely our happy place and the perfect place to celebrate Mr H's birthday. We stayed at the St Anne's Beach Apartments, do pop over for a little look if you are after escaping to the beach.
I have added this post to Darren's #MySundayPhoto over on his blog Photalife.