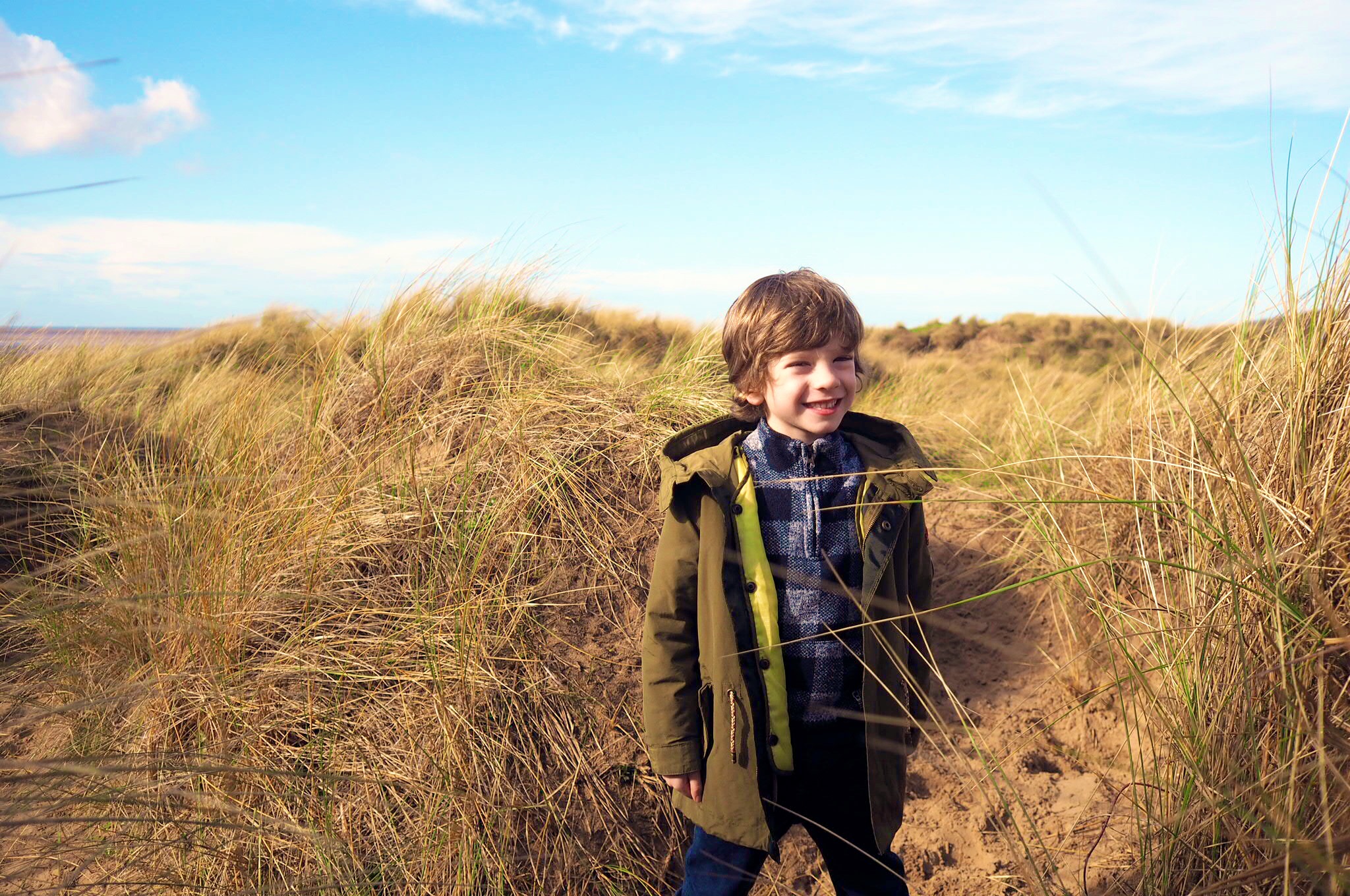 We've had such a lovely long weekend celebrating Mr H's birthday and to be honest I am quite sad to be back to the routine of school and work. As the school gates opened on Friday afternoon we whisked Mr H off to St Anne's, Lytham which never disappoints. We were so lucky with the weather, blue skies and bright sunshine filled our weekend. This little man was desperate to explore and had a smile from ear to ear for the whole weekend.
These photo's were taken on Saturday, a day where we ran through sand dunes and rolled down hills, well actually I should say fell down hills. Mr H and the boy were running so fast that they both went tumbling down, thankfully they stood up laughing, I caught it on camera – most definitely a you've been framed moment and one we've laughed at so many times since.
The sun shone for most of the day which felt so wonderful, we arrived on Friday evening to a torrential rain storm and left on Sunday afternoon to the same, so to wake up on Saturday and Sunday morning to blue skies and the shine shining was a very unexpected treat.
Linking up to Donna's #LivingArrows over on her blog What The Redhead Said. You can catch up with my portraits of Lil G this year here.