Has this week dragged for anyone else? We've all been tired and looking forward to the weekend arriving. Mr H has started his training for a local half marathon and I've had one of those weeks at work where everything has just been really tough. Our gorgeous boy is excited for the end of the school term and more importantly his dress down day on the last day, although he calls it – wear your own clothes day, he doesn't seem to get that his school uniform are in fact his own clothes.
I won't lie, I'm looking forward to a long weekend with our gorgeous boy next weekend. Next week will be tough sending him off to Sports Club and Nanny's – although he seems happy enough which I have to think hard about when the guilt will undoubtedly kick in on Sunday night. Luckily for me this week I have managed to squeeze in two days of doing the school run which really has filled my mummy heart.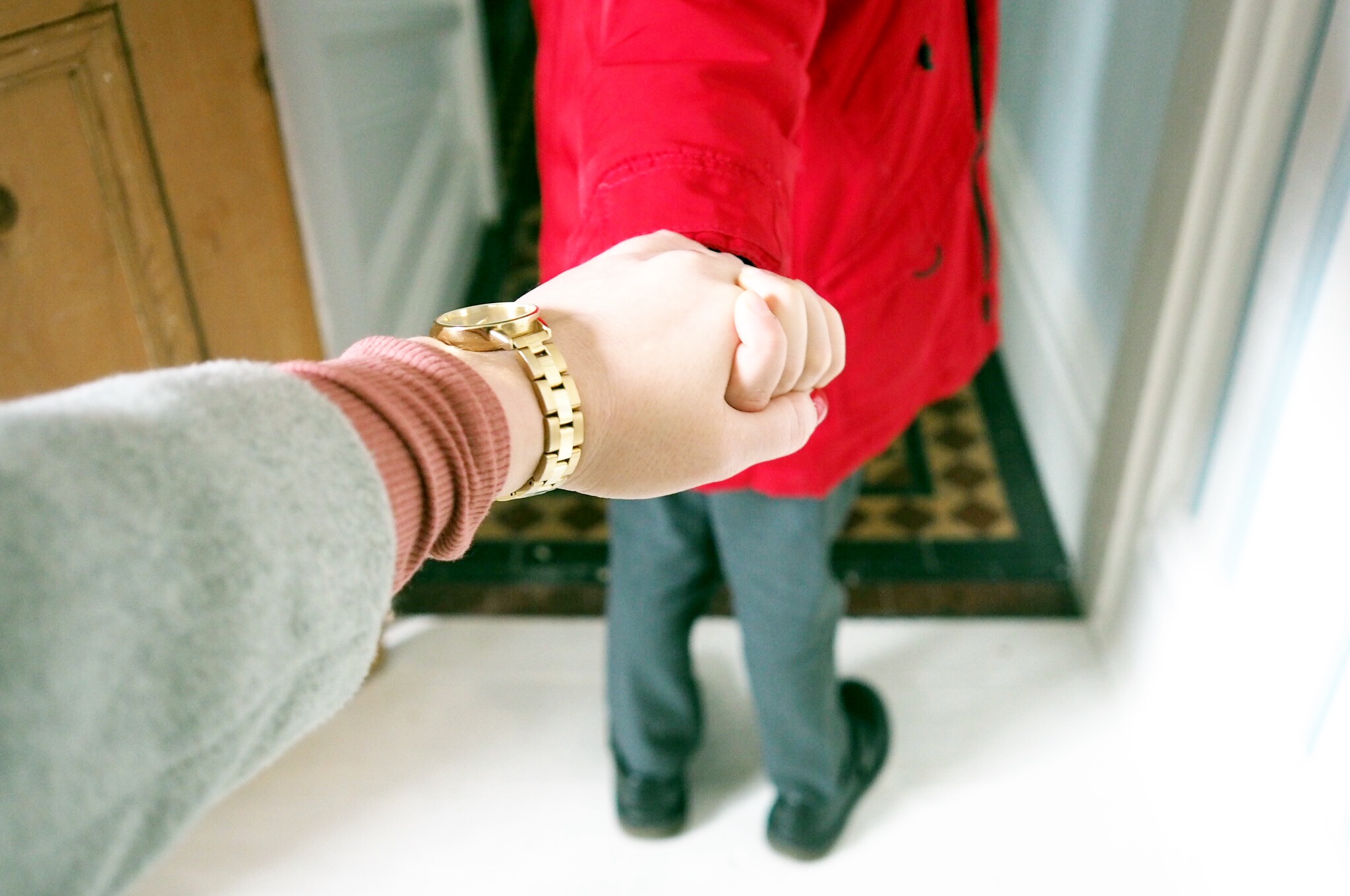 On another positive note I have just booked a surprise weekend away for Mr H's birthday at the beginning of March, Lil G and I are whisking him off to Lytham St Anne's – we're staying in our favourite apartments there and enjoying a beach hut for the 3 days as well. I'm so excited for a little break and a cheeky trip to Blackpool whilst we're there too. I'll take you with us over on IG stories so do look out for our adventures.
And so here are this week's little loves…
Read…
Lots of emails and lots of little loves posts, does that count? It really is so lovely to see so many people joining in with this linky, its my third year joining in and I can honestly say that it is one of my favourites.
Watched…
We couldn't resist switching on 24: Legacy. Did any of you watch the original 24 with Keifer Sutherland in or should I say Jack Bauer? It was the first series Mr H introduced me to when we first met more than 10 years ago. Right from this first episode we are hooked on this new series.
I have also been catching up on my favourite vloggers channels. This week I have been watching Pamela's ramblings over on Life With Munchers. If you haven't come across Pamela before then do pop over for a little snoop, I love her photopgraphy, she's an interiors lover and a Scot, her family is gorgeous too and it helps that we've become friends a long the way.
Heard…
I have had Ed Sheeran's new song on repeat this week, there's just something about the sound and the beat. I shared it with you a couple of week's ago so I guess I should say sorry for sharing it again but the truth is I am not sorry at all.
I have also loved hearing the excitement in George's voice when he got to feed the baby lambs and stroke the animals in the petting corner at the National Forest Adventure Farm on Saturday. I have written a review of our visit, do pop over for a read if you are in the Midlands and looking for a day out during half term, so much fun.
Made…
The lovely people over at Caketoppers made these gorgeous cupcakes for me to celebrate my blog's 3rd birthday. They used photo's from my blog for the cupcake toppers and oh my goodness they were so tasty. I won't lie I only shared one with Lil G, Mr H didn't even get a look in. How cute are they? And best of all they came through the letterbox quite unexpectedly and were perfect.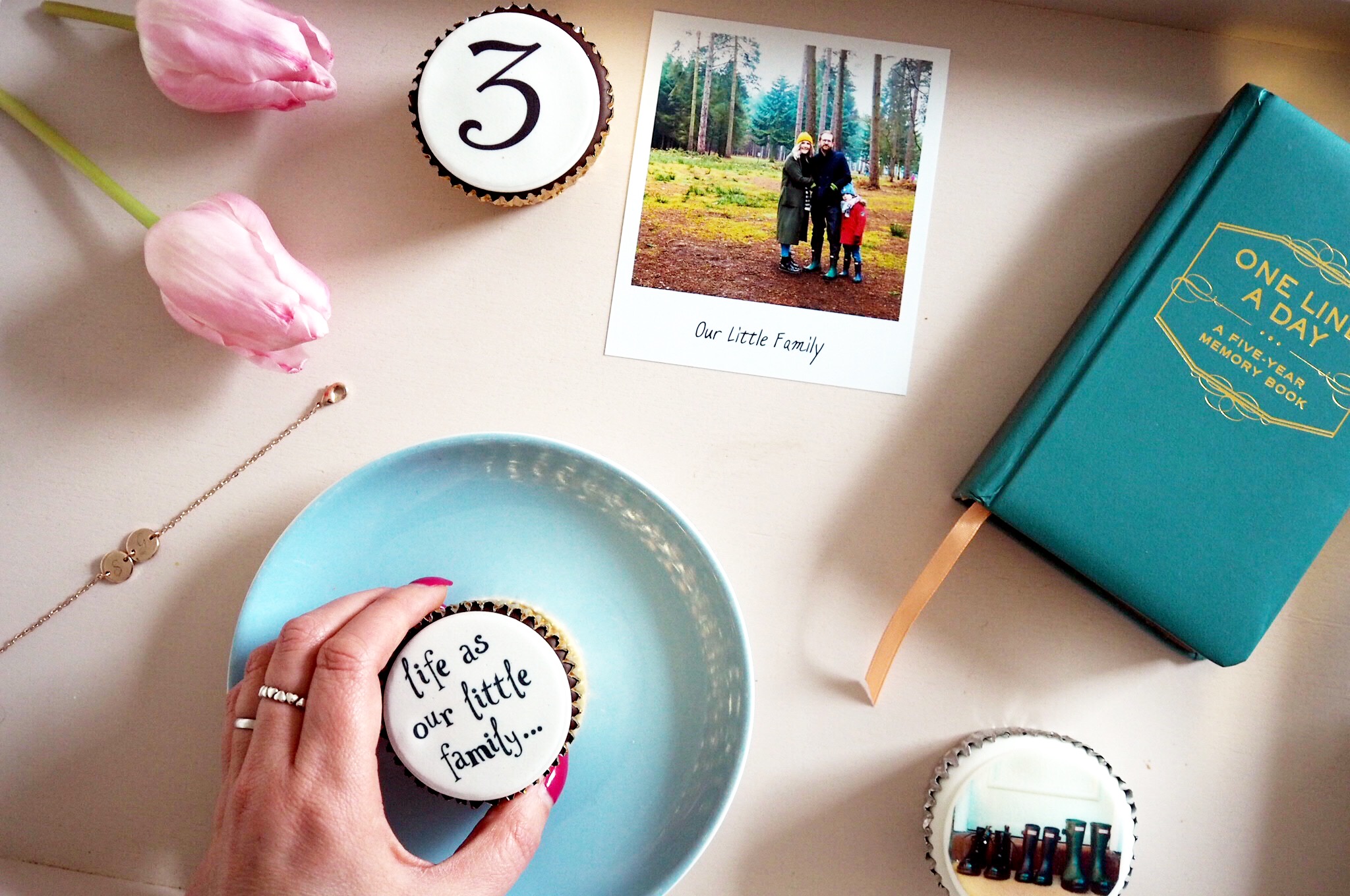 Wore…
My pyjamas and red nails. I haven't had a pyjama day in so long that it was lovely to do just that on Sunday. When was the last day you had a pyjama day? I have also been wearing some gorgeous new jewellery from Chlobo, they sent me this beautiful friendship bracelet and ring which arrived on Valentines Day, perfect for me as Mr H and I don't celebrate it. It was lovely to receive something in the post that was so pretty. Years ago I would have only worn large statement jewellery, since George arrived I have definitely reverted to more dainty and delicate pieces.
And lastly…
Mr H and I are off to Manchester on Saturday for a little date day together. This is a delayed day out from my birthday in January when he was poorly and we're both looking forward to some drinks and good food.
And lastly, lastly…
If you haven't joined in with my little IG community then do pop over and share your adventures using the hashtag #MyFamilyAdventures – I have set up a dedicated account now to share daily and weekly featured images. It would be lovely if you could pop over and follow.
I have added this post to Morgana's #LittleLoves over on her blog Coffee Work Sleep Repeat.