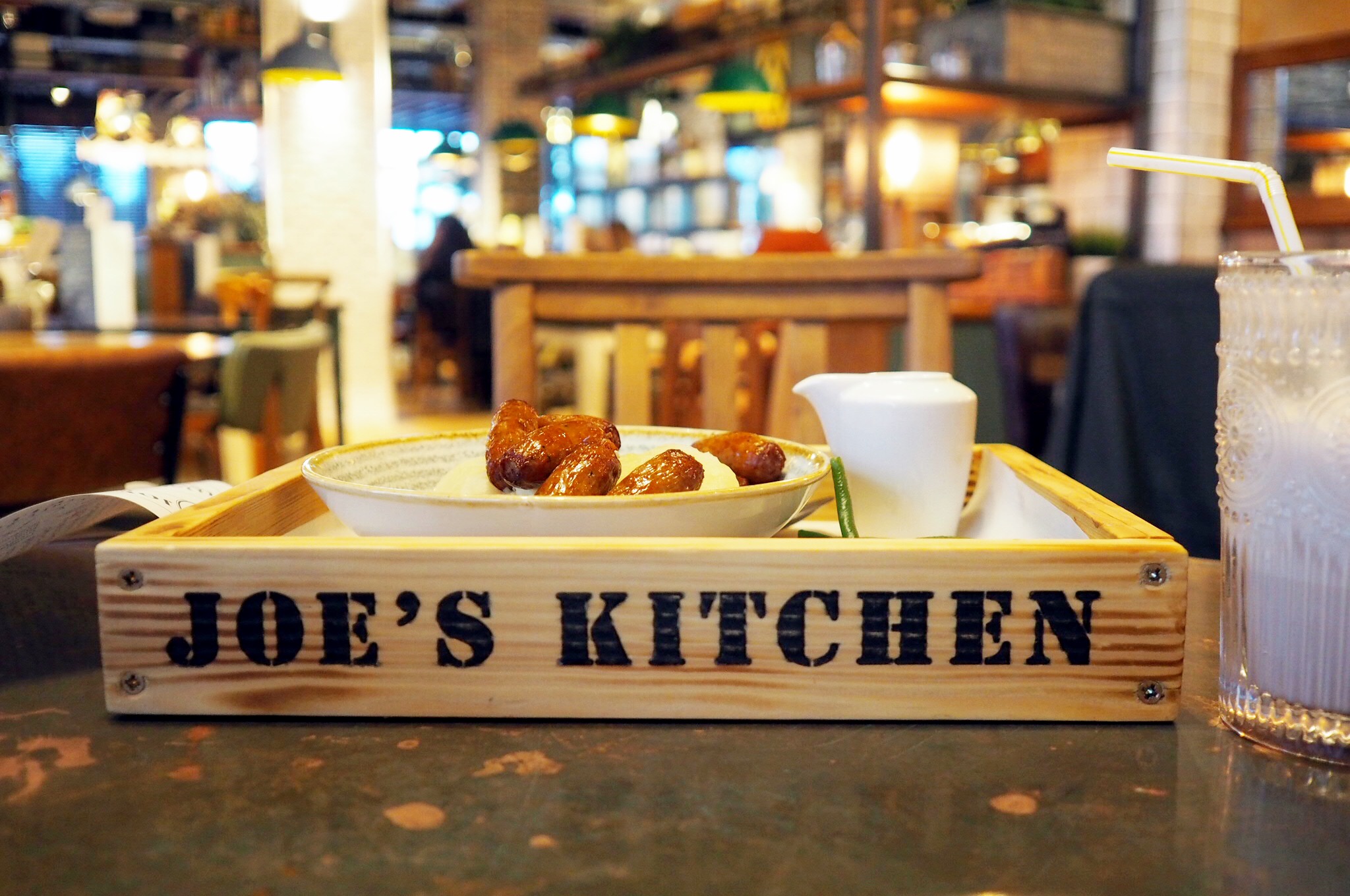 I'm so excited to tell you about our latest review. Eating out as a family has become a bit of a ritual lately – I really do love our little dinner dates. At least once a week we try to eat out as a family and last weekend we headed to Joe's Kitchen at Trentham Gardens. Often our decision on which restaurant to visit is based on the children's menu, and I am pleased to say that our five year old gave Joe's a huge thumbs up. Before visiting both Mr H and I were of the opinion that the restaurant wasn't family friendly, I couldn't have been more wrong.
If you're looking for the perfect blend of good food, a relaxed environment, a playlist that left me toe tapping, the tastiest cocktails for the adults and milkshakes for the littles – Joe's Kitchen will not disappoint. On arrival we couldn't help but notice the décor – a soft, opulent, yet cottage-style décor with fresh flowers on each table, floral chandeliers, decorative floor tiles and lets not forget the chalk boards.
The staff were all very welcoming and instantly introduced George to the children's area. It was decked with toys, games and books, all of which kept him entertained until his food arrived. Finding a family friendly restaurant which caters for the adults as much as the children is quite a difficult combination, often one so many restaurants fail at in so many ways – not Joe's. Take a look…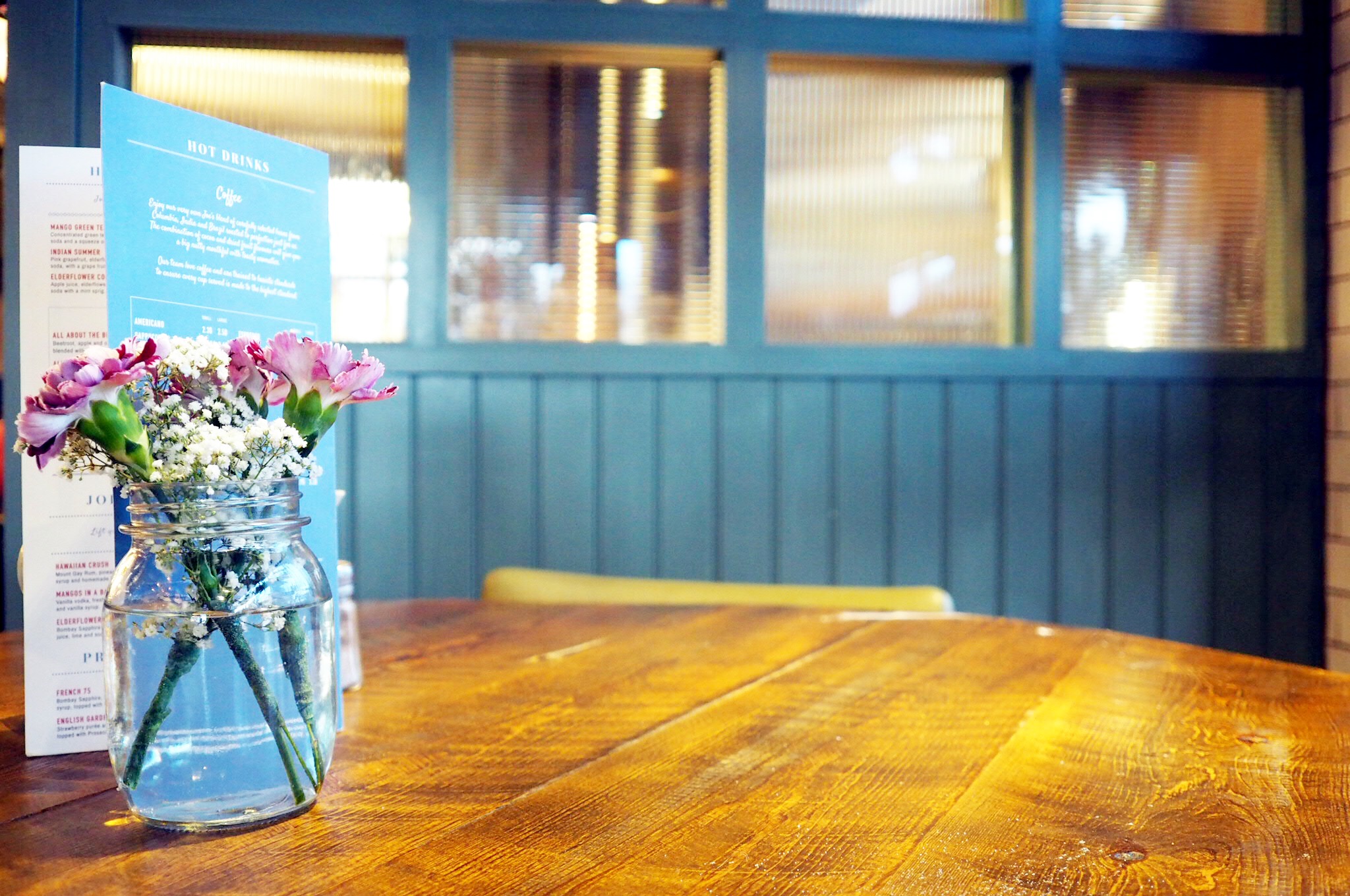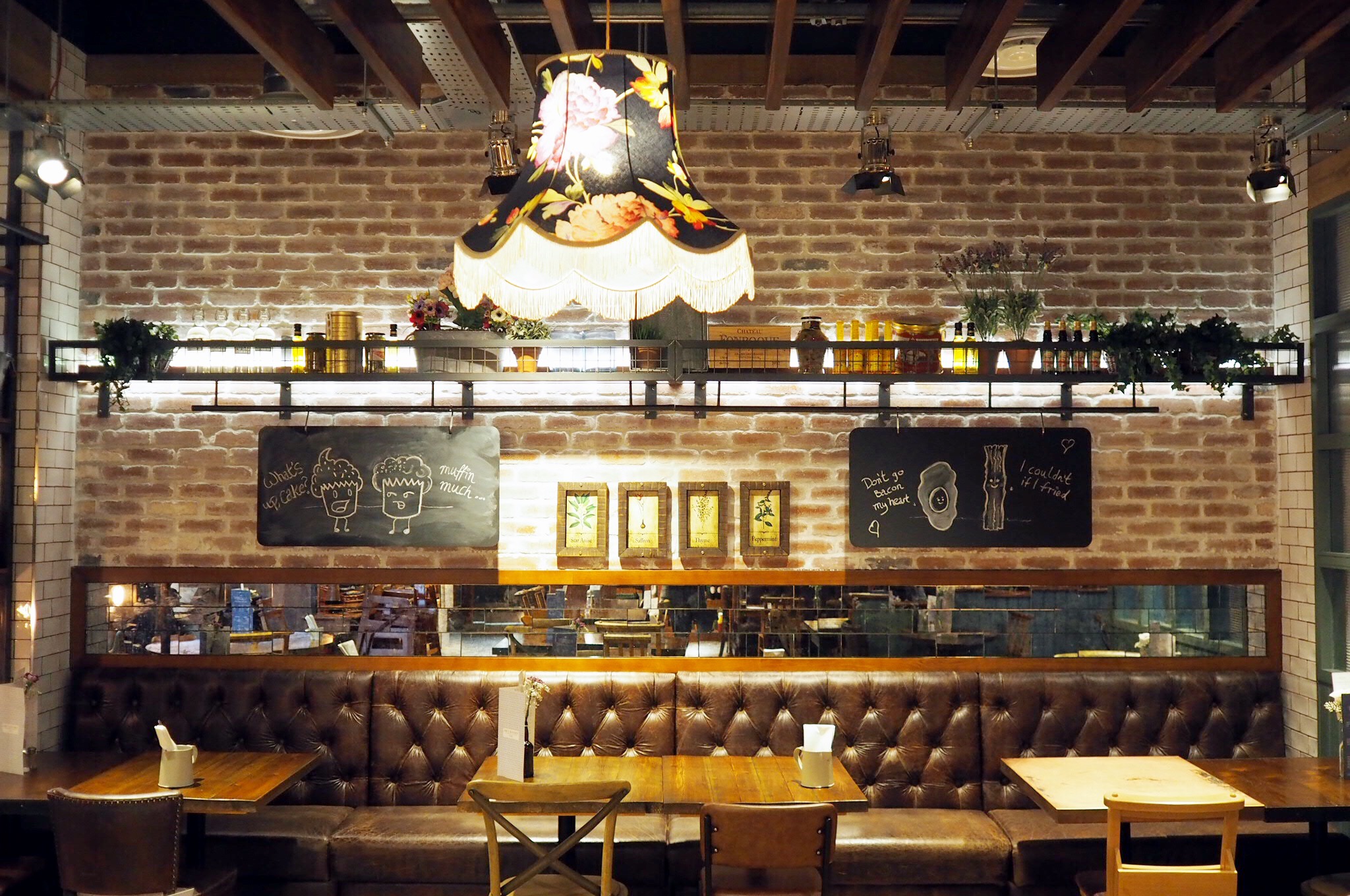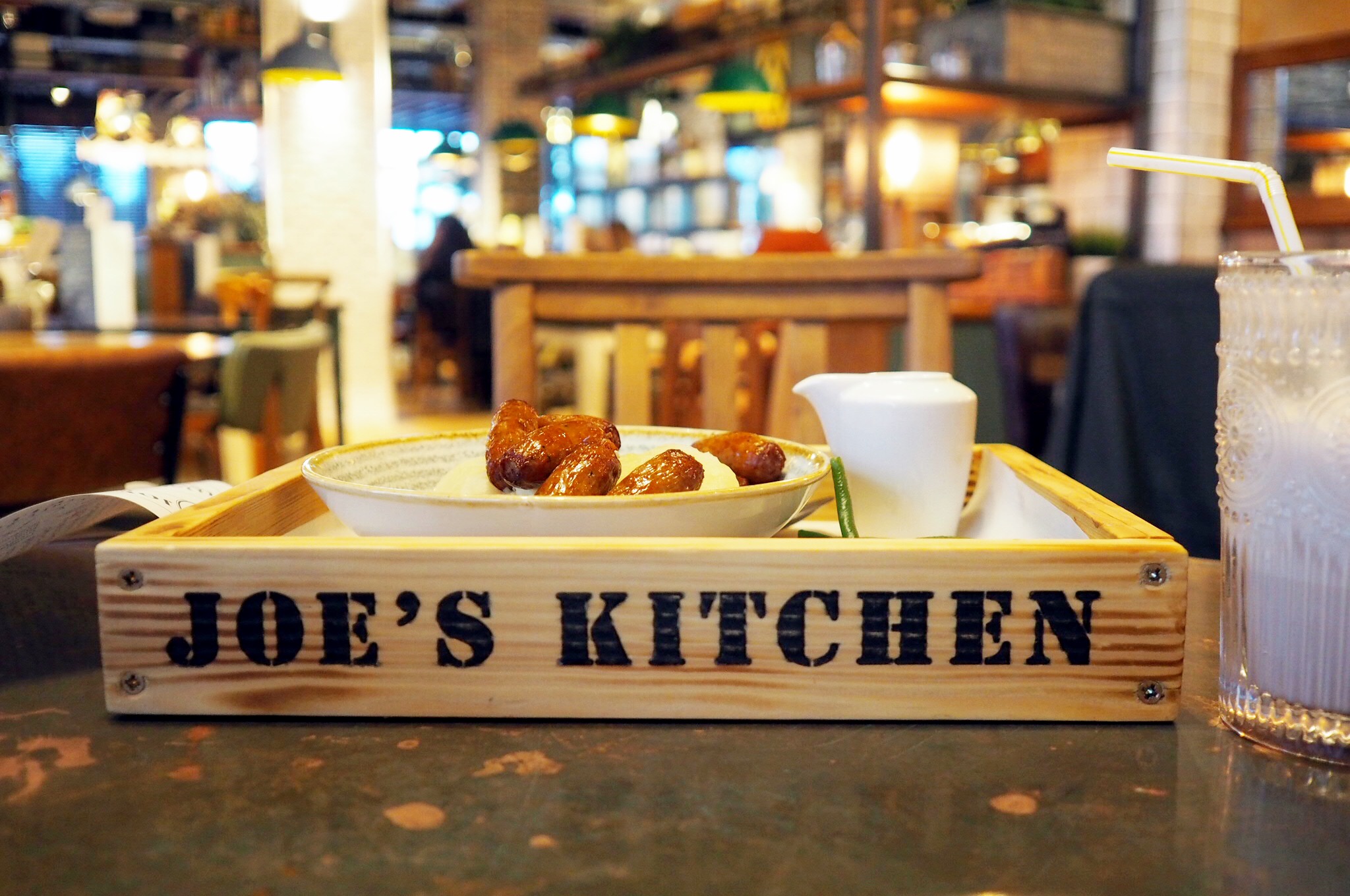 It was nice to see George order something from the kids menu which was different to a burger or a pizza. Surprisingly he went for sausage & mash and lets not forget the sticky toffee pudding and chocolate milkshake. We all thought that the concept of dishing up cocktail size sausages and their own little jug of gravy was perfect for little fingers. He liked the independence and we enjoyed seeing him eating his food whilst we enjoyed ours hot!
The food was fresh, really tasty and served on the prettiest of plates. If you're anything like me it is these little details that make all the difference. I like to visit a restaurant that allows me a little indulgence, but one that feels relaxed and welcoming – one where the little ones are as important as the adults and the drinks are served in Jars. And best of all there is no need to feel guilty about indulging in a chocolate brownie as you can work off those extra trimmings by walking around the beautiful Trentham Gardens.
Joe's Kitchen is fun, welcoming, casual, down to earth and wonderfully simple. You won't be disappointed. I'm looking forward to going back and tasting the Gin cocktails, a girly night awaits!
And lastly, do follow them on Twitter and look out for their special offers and all the fun they have planned for February half-term, the perfect spot for a hot chocolate after the littles have enjoyed running around the beautiful gardens at Trentham.
I have added this review to Colette's #TriedTested over on her blog We're going on an adventure.
* Disclosure – we were gifted this meal in exchange for our honest thoughts on the experience as a family. All words are my own.