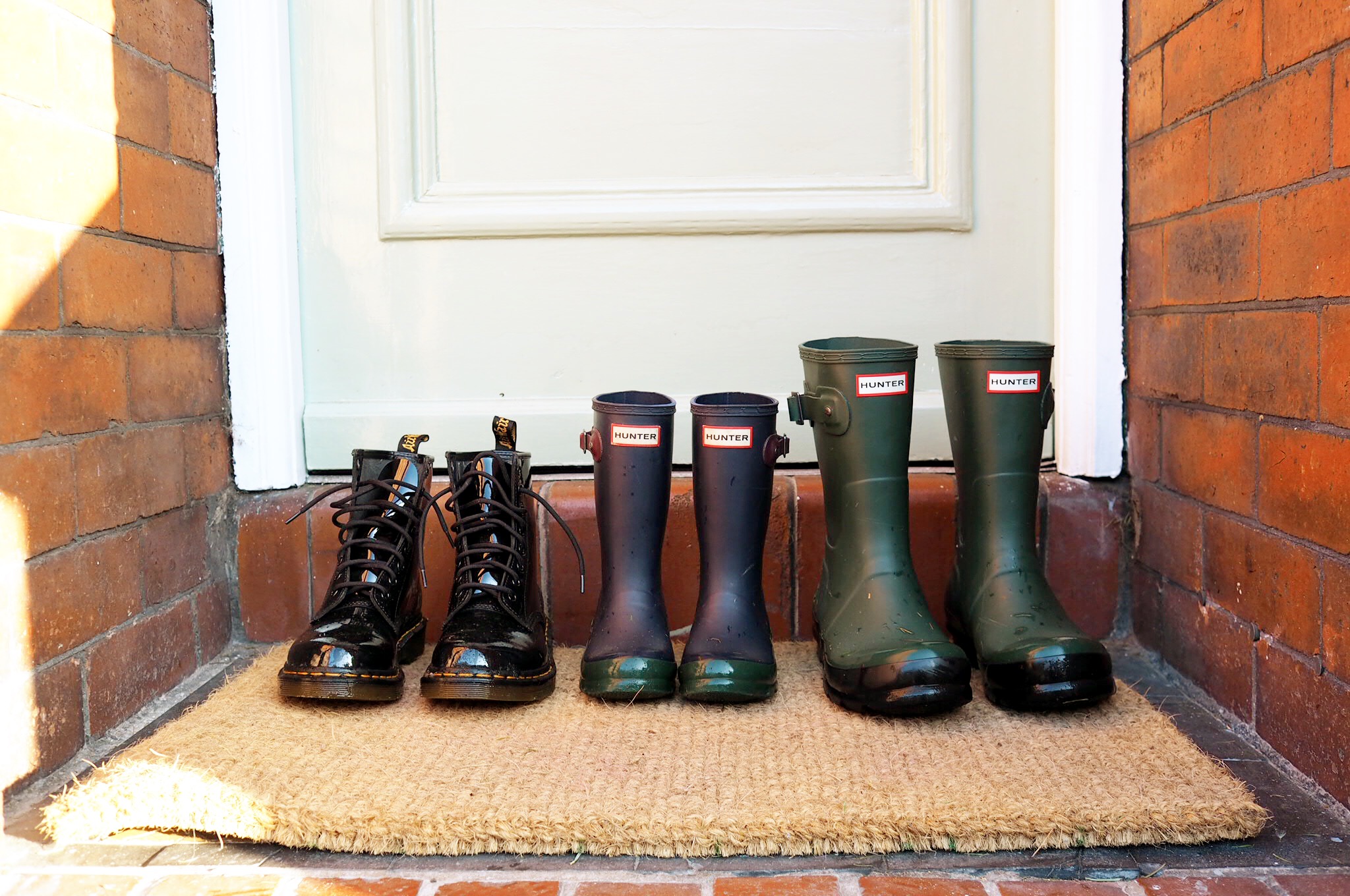 And so just like that the end of January arrives on our doorstep. As I sit here on Saturday morning looking through my camera roll in an attempt to pull together my first #MyFamilyAdventures post of 2017 I can't help but smile. Capturing our family life in these little squares and rectangles really does make me smile. I'm hoping that this little idea of mine to write a monthly post about our family days out grows into something I love to look back on over the year. We're coming to get you 2017, whether its in our wellie boots or our sandals we are determined to enjoy an adventure or twelve.
After the excitement of December and all the fun that came with our Christmas celebrations we have taken our weekends a little on the slow side this month. We have enjoyed lazy days, movie days, playing with new toys, simple walks and one huge adventure into the woods. It has been such a lovely month and actually I have captured some of my favourite photos ever. Lets hope there are many more days out and weekends like this over the next 11 months.
Here is our January in many many photos…
These photo's marked the start of January for our little family. New Years day was a wash out sadly but thankfully the sun shone on our last day together as a family before the return to work and everything routine based. We wrapped up warm, fed the ducks and drank hot chocolate with gooey marshmallows at one of our favourite spots near home – Trentham Gardens. If you are ever visiting the Midlands then I would seriously recommend a visit, it really is the perfect place for a family day out.
Our next adventure, which was one huge adventure into the woods has made me smile for so many days. We created so many memories on this day out and it is all our gorgeous boy has spoken of all week. We felt like we had the woods all to ourselves, it was the perfect weather day although we had hoped for sunshine it really didn't matter as the fog added a little mystery to our walk. We hunted for bugs, sticks and found a Gruffalo and a snake on our travels too. Birches Valley at Cannock Chase really is beautiful, hopefully we'll go back in the summer this year too.
And that's a wrap on January. Don't forget to tag your days out and family adventures over on Instagram. Each Sunday I pull together my favourites from the gallery and share them on my main grid. Just tag #MyFamilyAdventures and away you go. And lastly, it would be lovely to see your posts, do join in below with your family photos or days out from January. I'm really looking forward to reading what you have all been doing.
Loading InLinkz ...